Severn Lodge Green Initiatives
Our History | Location & Directions | Resort Motor Launch | Resort Layout | Resort FAQ
Severn Lodge Blog | Webcam | What Others Say | Gift Certificates | Weather | Photo Gallery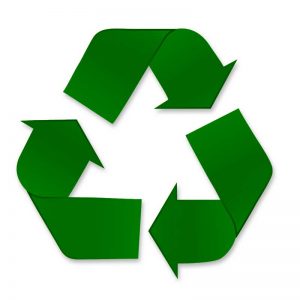 Our environment is our most precious asset.  We are gifted with some of the most beautiful land in the world.  Our area of Ontario was formed during the great glacial retreat thousands of years ago, and our Muskoka ~ Georgian Bay area has become world renowned for its unique beauty that is characterized by striking rock outcroppings, windswept pine trees, crystal clear waters, and clean fresh air.  It is part of what is known as the Precambrian Shield.
We recognize our roll in terms of the stewardship of this property, and it is essential for us to implement the most efficient ways to reduce, reuse and recycle materials to ensure this environmental stewardship.  This commitment reflects a complex combination of sustainability, continual updates of newest technology, consideration for our local community, staff education and hospitality excellence.  Severn Lodge is committed to expanding and enhancing all of our environmental programs to protect and preserve our precious natural resources for future generations.
Lawns & Gardens
All lawns are now fertilized with eco-friendly slow release organic fertilizers and run-off is prevented by not fertilizing areas near the shoreline.  Many of our gardens have been planted with indigenous native landscaping that is native to the area.  These require less water and fertilizer, and save replanting each year, as they are mostly perennial plants.  All grass clippings and leaves that are not left on site are hauled to a central compost pile.
Human Waste
Sewage is disposed through a traditional septic system that features large collection tanks in the yard where raw sewage is either pumped or gravity drained.  Then a dual alternating pumping system doses one of 4 tile fields that have been constructed approximately 1500 feet from the developed areas of the Lodge.  Grass plantings and regular cutting keep the natural operation of these fields working properly and from polluting the environment.
Guestroom Conservation
All guests are encouraged to participate in our linen reuse program to conserve water, energy, and to minimize resource waste.  Optional bed sheet changing is offered as well the option to reuse or refresh towels.  All guestrooms are cleaned using biodegradable cleaning supplies, and all paper used in the guestroom is recycled and environmentally friendly.  As light bulbs require replacing, either compact fluorescent, LED or other high efficient light bulbs are used.  Recycle waste containers are supplied in each guest room and throughout the property.  Signs in each guestroom encourage guests to turn off lights when not in use and close doors and windows if they are using the heat or air conditioning.
Smoke Free
Today, there are laws in Ontario that prevent smoking inside all public areas and in guest rooms.  We are happy to have been one of the first resorts in Ontario to have made our Dining Room smoke free many years ago.
Fresh Menu Ingredients
The bounty of a rich Ontario harvest during the summer months is served each day in our Dining Room.  Certain vegetables and herbs are grown onsite, and our local suppliers provide fresh pesticide free and wholesome menu ingredients for which Severn Lodge has become famous.  Our chef prepares most all menu items from the basic food ingredients, eliminating the need for purchasing partially prepared food products that may have preservatives and other harmful ingredients.
Food & Kitchen Waste
All food wastes are recycled separately from other wastes that have different recycling streams. Unfortunately, we are not able to compost our own food waste due to the pesky wildlife, but we have a special garbage receptacle which is hauled away by our waste disposal company.   All packaging materials made from cardboard and plastic are recycled.  We have replaced all Styrofoam cups and containers with recycled paper or cardboard.  Every effort is made in our kitchens to reduce as much waste as possible.  All kitchen grease is environmentally recycled.  We use biodegradable detergents to wash all dishes.
Energy Conservation
In addition to using compact fluorescent or LED bulbs in the guest rooms, all public areas such as the Main Lodge, Kitchen, Regatta Room, and outdoors are being replaced with energy efficient bulbs.  Smart meters have been installed on all electric services so that we can take advantage of off peak rates and reduce our electric bills. All new equipment purchased requires the energy star certification.
Water Usage & Quality
Reductions in water usage have been attained with low flow faucets, shower heads, and toilets.  Also, our water intake system was completely replaced last fall with a new one that removes all bacteria through a combination of chlorine and ozone, and removes all particulates down to .01 microns.  We now have one of the most state-of-the-art water systems in Ontario.
Hazardous Materials
All hazardous materials such as old paint cans, gasoline containers, fluorescent bulbs, glass, batteries, etc. are hauled to our local recycle center.  All fridge and freezer compressors and many air conditioners have been replaced in recent years that have the newer less polluting refrigerants allowing the old ones to be recycled. All scrap steel, aluminum, and plastic are hauled to our local recycle center.
Laundry
Replaced chlorine bleach with more environmentally friendly peroxide based bleach, and we use biodegradable soap and cold water, saving the environment and energy.