A Legacy Spanning Generations
Severn Lodge holds a storied past that encapsulates the essence of heritage and tradition. Embark on a journey through time as we unveil the captivating history that has shaped our beloved institution.
The Severn Lodge location dates back to the mid 1800's when our Main Lodge building served as one of the headquarters for the Georgian Bay Lumber Company. The coastal waters along the shores of Georgian Bay and the many inland lakes and rivers, served as major transportation routes for the logs to reach the mills where they were then cut into lumber and shipped to nearby markets in Southern Ontario and Northern United States.
When the logging era concluded in the 1870's, a group of well-to-do people from the Pittsburgh, Pennsylvania area purchased the property and named it the Mordolphton Camp. Being situated in the midst of Ontario's world famous Muskoka – Georgian Bay lake district, they were attracted to the spectacular geography of the area. The giant outcroppings of granite and quartz rock, the pine woods, the clear waters, and of course, the fine Muskoka fishing were the prime attractions.
The Mordolphtons traveled by private Pullman coach from Pittsburgh to the Canadian National Railway station in Waubaushene, on the shores of Georgian Bay. There, baggage was transferred to a steamship that then took them across the southern section of Georgian Bay to Port Severn. Here, they would portage over what was then a waterfalls and rapids to the Mordolphton launch that would complete their journey to the northern part of Gloucester Pool to the Camp. The trip from the Waubaushene train station to the Camp took nearly 1/2 day. Today, Waubaushene is only 10 minutes from Severn Lodge by car via highway 400.
In the early 1920's the Mordolphton Camp was sold to George Barrick and Glen Crummel of Akron, Ohio. It was at this time that it was renamed Severn Lodge and opened to the public. In 1928 William H. "Bill" Breckbill, a recent high school graduate, began working summers at Severn Lodge. He worked his way through various positions and eventually became the general manager. Then, in the fall of 1936 Bill purchased it, thus beginning his life long love affair with Severn Lodge.
In 1940 he married Jeanne E. Krammes. Jeanne was the ultimate hostess. She welcomed guests upon arrival, and during their stays always made them feel at home. During World War II she operated the Lodge herself during the years Bill was in Europe in the army. When guests departed she always read a poem that she had composed herself about their week at the Lodge. Often times there were tears upon leaving. She could often be seen chatting with guests at their tables during meal times or catching up on family news while sitting in a rocking chair on the front porch. Jeanne always made guests feel welcome at Severn Lodge and continued to play an active roll well into her 70's.
In 1973 Bill and Jeanne's son Ron joined the family business, and in 1977 older brother Rick joined the business after having spent 8 years working for Eastman Kodak Company. Bill and Jeanne were active in the business until 1982 when Bill had a debilitating stroke that put an end to his involvement in the business. He spent the next 3 summers at the lodge before passing away in October 1985. Jeanne remained active for several years after, and then passed away in 1994.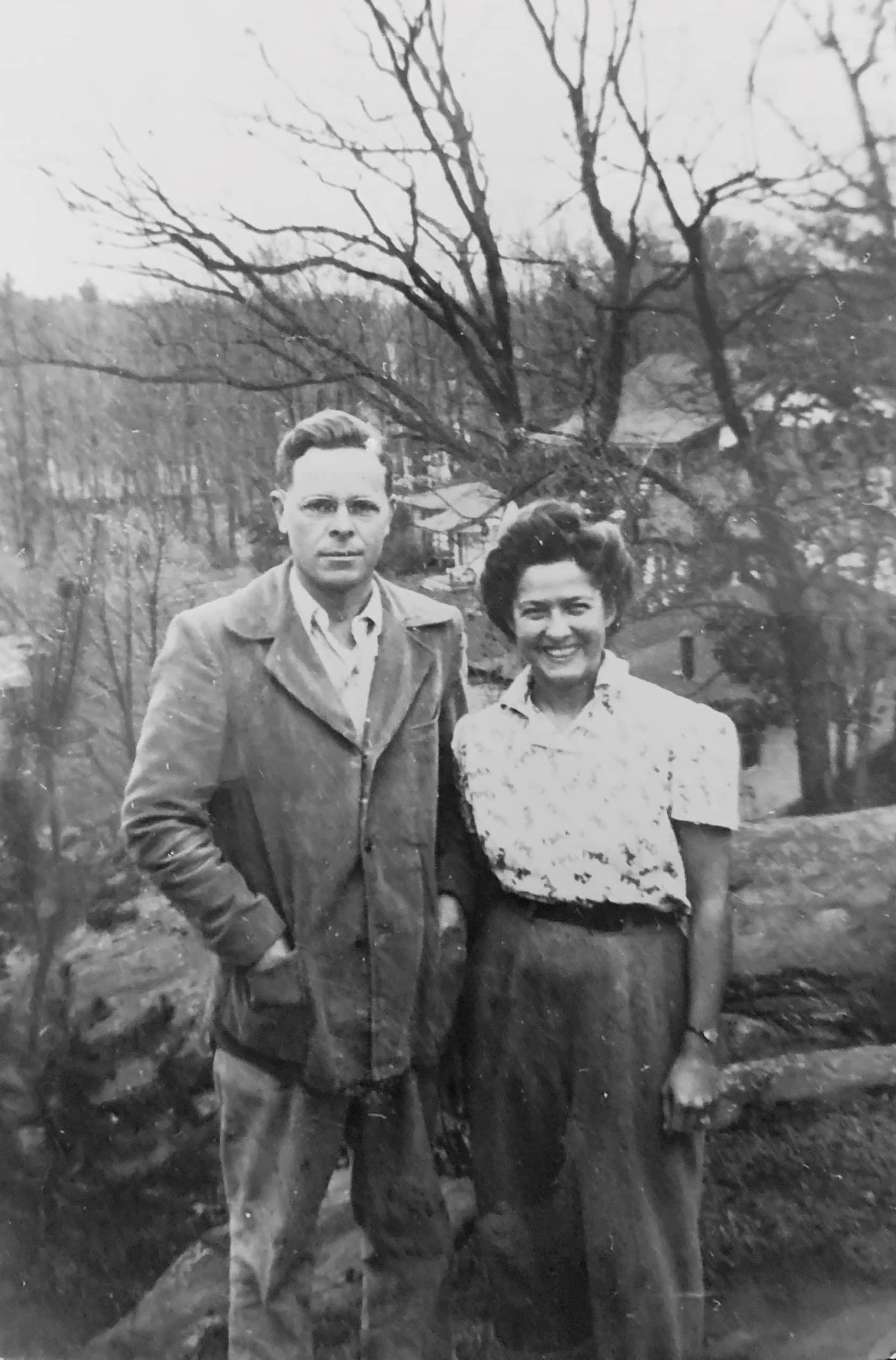 The love Bill and Jeanne had for Severn Lodge was passed on to their sons Rick and Ron, who took over after Bill and Jeanne's retirement. They, along with their wives, operated the Lodge together until 2007 when Ron and Cindee retired from Severn Lodge to run Logpointe Housekeeping Cottages. Their children, Erin and Katie, and Rick and Sue's children Sam, Hilary, and Stacy have also been an important part of Severn Lodge over the years as they all worked every summer through their university graduations. Also in 2007, with Ron and Cindee's departure, Sam joined the family business with his wife Holly. All of the Breckbills are proud that Severn Lodge has been in their family since 1936 and that the resort will continue the Ontario resort tradition started so many years ago.
In 2022 the Lodge was purchased by Santa's Village of Bracebridge, Ontario. Santa's Village, owned by Brad & Sara Dunkley and their partner Jamie Hopkins, will continue the tradition of operating Severn Lodge as an all-inclusive, family resort. Guests can expect the same level of service, exceptional cuisine and friendly staff that they have come to rely on.
"The Breckbill's have been wonderful stewards of Severn Lodge and we are honoured to be assuming the responsibility of maintaining and preserving this unique and cherished resort," said Brad Dunkley. Rick Breckbill added, "Severn Lodge has been a part of the Breckbill family since 1928. We are pleased that the Dunkley family will be continuing the traditions we began so many years ago."
The Dunkley's connection to Severn Lodge goes back many years. "My great-grandfather, Vic Conner, lived nearby at Big Chute for nearly 50 years and was a good friend of Bill and Jeanne Breckbill. As a kid, my family vacationed at Severn Lodge, and it is also where Sara and I got engaged. It will always be a special place to us," said Brad Dunkley.