Where Productivity Meets Serenity
Welcome to our Meetings at Severn Lodge, where we offer a sophisticated and tranquil environment to host your business gatherings. With state-of-the-art facilities, breathtaking views, and custom-tailored services, we ensure that your meetings are successful and memorable.
Let's Meet at Severn Lodge
As one of Muskoka's premier waterfront resorts, we've earned a reputation as a favored meeting place for generations. Enveloped by breathtaking lake views, our unique meeting spaces offer an ideal setting for productive sessions. Here's what you can expect:
Convenient Location

Just 90 minutes from Toronto, Severn Lodge provides an accessible escape without compromising on serenity.

Inspiring Spaces

Our meeting venues overlook the tranquil Gloucester Pool, creating a backdrop that fosters creativity, focus, and collaboration.

Lakefront Accommodations

Retreat to our well-appointed rooms and suites, each thoughtfully designed with your comfort in mind. With picturesque lake views, individual climate control, modern amenities, and private outdoor decks or patios, your stay will be nothing short of exceptional.

Exceptional Dining

Delight in exquisite dining experiences with three meals per day included. Let our culinary team indulge your taste buds with a variety of delectable options.

A Wealth of Recreation

Immerse yourself in relaxation and adventure with our extensive array of recreational equipment. From paddle boating, kayaking, and stand-up paddleboarding to tennis, mountain biking, and hiking trails, there's something for everyone. Enjoy the heated outdoor swimming pool and hot tub or challenge colleagues to a game of shuffleboard, pickleball, or disc golf.
Elevate Your Corporate Gatherings With Breathtaking Lake Views
At Severn Lodge, we provide the perfect setting for conferences and meetings, accommodating groups of up to 150 delegates or less. By choosing us, you can exclusively reserve the entire resort for as few as 46 delegates. Our conference facilities boast an abundance of natural light, with large windows offering picturesque views of our waterfront.
We also offer a range of business support services to ensure the success of your event. Explore our three main meeting rooms below, along with several additional rooms and suites suitable for breakout sessions or hospitality rooms.
Elevate Your Corporate Gatherings With Unparalleled Business Services
At Severn Lodge, we understand the importance of a seamless and successful conference or meeting. Our dedicated conference planner will be there at every step, assisting your planner in coordinating all the details to ensure a flawless event.
Rest assured, Severn Lodge is committed to providing all the resources and support necessary to make your corporate event a resounding success. Contact us today to start planning your exceptional gathering.
Indulge In Exquisite Dining Experiences At Severn Lodge
At Severn Lodge, we take pride in our well-earned reputation for exceptional cuisine, fine wines, and warm country hospitality. Immerse yourself in a culinary journey as you dine in our Main Lodge Dining Room, overlooking our picturesque waterfront. Step into the Heritage Room, adorned with its authentic log-beamed ceiling, echoing the rustic ambiance of the mid 1800s when early loggers would gather for their meals. Alternatively, the Lakefront Room offers a bright and airy space with its soaring ceiling and window cupola, all while offering equally magnificent views.
Our menu showcases a captivating blend of regional and international flavors, thoughtfully crafted to offer a delightful variety of choices. Each dish is meticulously prepared by our executive chef and talented staff, using only the freshest, high-quality, and locally sourced ingredients. The attentive service provided by our friendly and courteous staff further enhances your dining experience. To complement your meal, we offer a well-curated wine list featuring a selection of popular international and domestic VQA wines.
Join us at Severn Lodge, where every meal is a celebration of culinary excellence, accompanied by breathtaking views and genuine hospitality.
Enhance your corporate event with a unique and memorable twist by taking a cruise aboard our cherished 37' Ditchburn motor launch, affectionately known as "Sevlo" (short for Severn Lodge). With a captivating history that spans over 82 years, this remarkable vessel offers a charming and evocative setting for your corporate gatherings.
Originally built in 1922 and now exclusively available for corporate events, "Sevlo" lends an air of sophistication and elegance to your proceedings. Sail across the tranquil waters of our picturesque Gloucester Pool as you indulge in networking opportunities, team-building exercises, or simply enjoy a relaxing break from conferencing sessions.
Let the timeless allure of "Sevlo" transport you and your colleagues to a bygone era, where moments of camaraderie and inspiration are forged in a truly exceptional setting. Step aboard and embark on a corporate cruise experience that will leave a lasting impression on all who attend.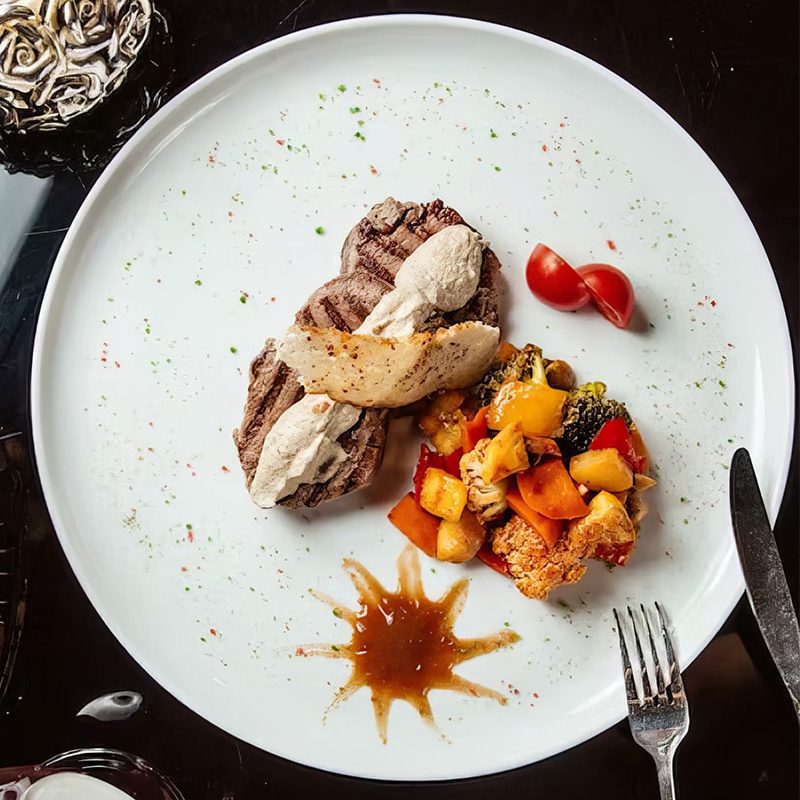 Affordable Guest Room Rates For A Memorable Stay
Enjoy our guest room rates, which are available for both single and double occupancy and include a hearty breakfast to start your day right.
When booking your room rates and blocks, please note that they are subject to the current market value rates at the time of booking. Our adult rates are per person and include accommodation in a captivating waterfront room, as well as access to all our resort's fabulous recreation facilities.
* Please be aware that all room rates are subject to 13% HST.
We understand the importance of hosting successful business meetings.
Our elegant and versatile meeting spaces, combined with our exceptional service and stunning surroundings, create the ideal setting for productive and memorable corporate events. Whether you're planning a small executive retreat or a large-scale conference, our dedicated event planning team will ensure that every detail is taken care of, so you can focus on achieving your business objectives. With state-of-the-art audiovisual equipment, high-speed internet access, and flexible catering options, we're here to exceed your expectations and provide a seamless and professional experience for your next meeting at Severn Lodge. Contact us today to start planning your event.
To request a proposal for your upcoming meeting, please fill out our convenient online Request for Proposal (RFP) form. Our dedicated group sales manager will promptly respond with a tailored package that fulfills your requirements.