The pride and joy of Severn Lodge is most certainly the Sevlo
This 1922 Ditchburn has called Severn Lodge her home for over 80 years.
This classic one of kind Ditchburn Launch was built in 1922 in Gravenhurst, Ontario. The boat was originally commissioned for Lady Eaton of Eaton Department stores in 1920. The boat was first located near Cognashene on Georgian Bay at the Eaton family cottage. It was later relocated in the 30's to Gloucester Pool and was sold to Norman Gray. Norman's wife was a cousin of Lady Eaton. The Gray's had a cottage near Port Severn, called Glen Ness. Bill Breckbill would often drive by admiring and dreaming of one day owning this incredible part of Canadian History. In 1941, following the death of Norman Gray, the Gray family approached Bill and his wife Jeanne, knowing they had a great affection for the boat. They then purchased the boat for $600. Bill and Jeanne then built a large boat house on the east side of the Lodge to house her.
The Sevlo was used from 1941 to 1985 (44 years), as a water taxi boat to transport guests. It went back and forth driven by Bill, Jeanne and their two sons Rick and Ron, twice per day, every day to Port Severn which was eight miles in distance from the Lodge. All guests and supplies were transported to and from Severn Lodge to Port Severn. There were two pick up times, 11am and 5pm. If a guest missed a pick up time, they would stay overnight in a cottage the Lodge owned in Port Severn. This cottage now resides on the property of Severn Lodge as a guest cottage, and is fondly named Riverside.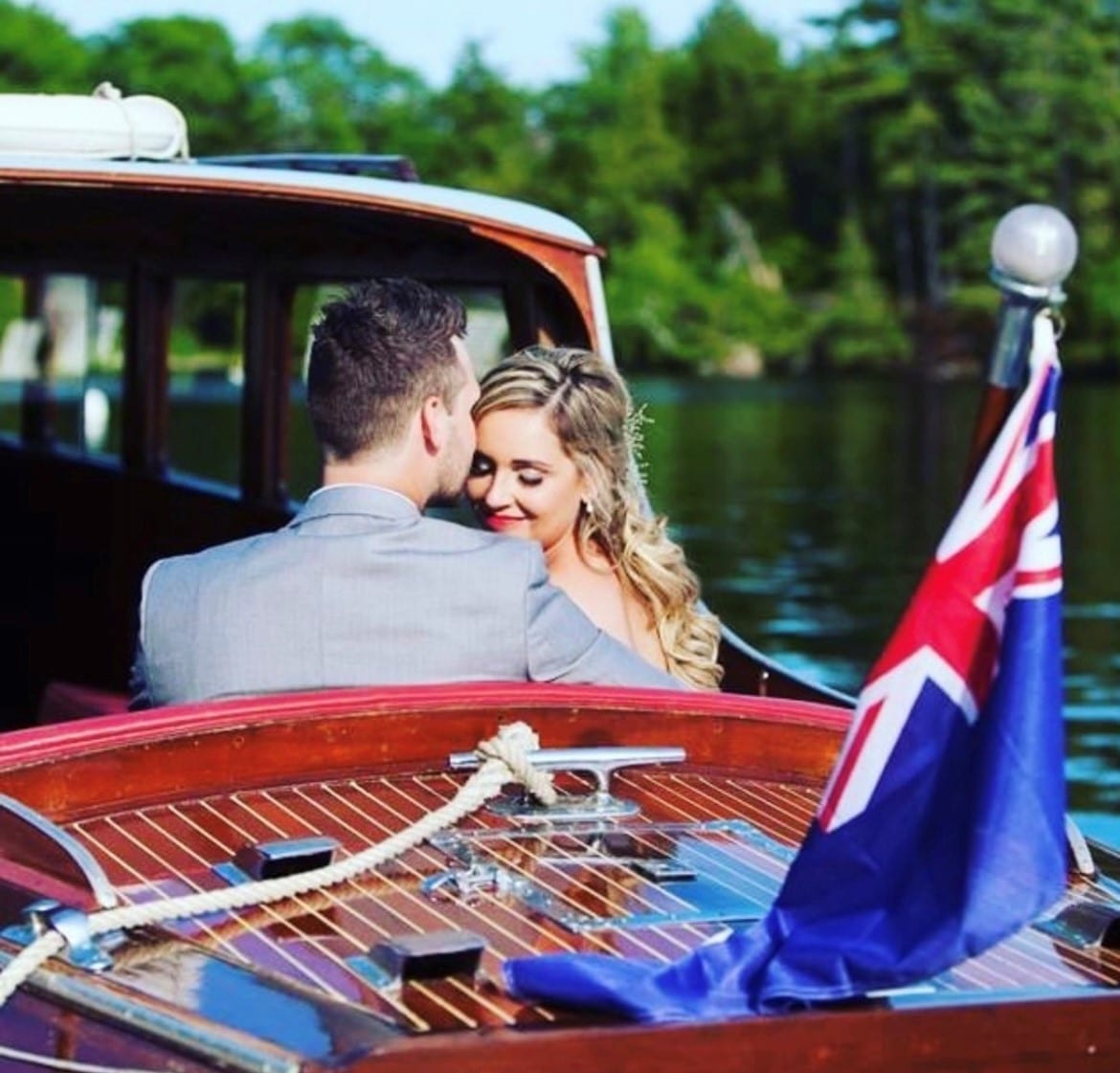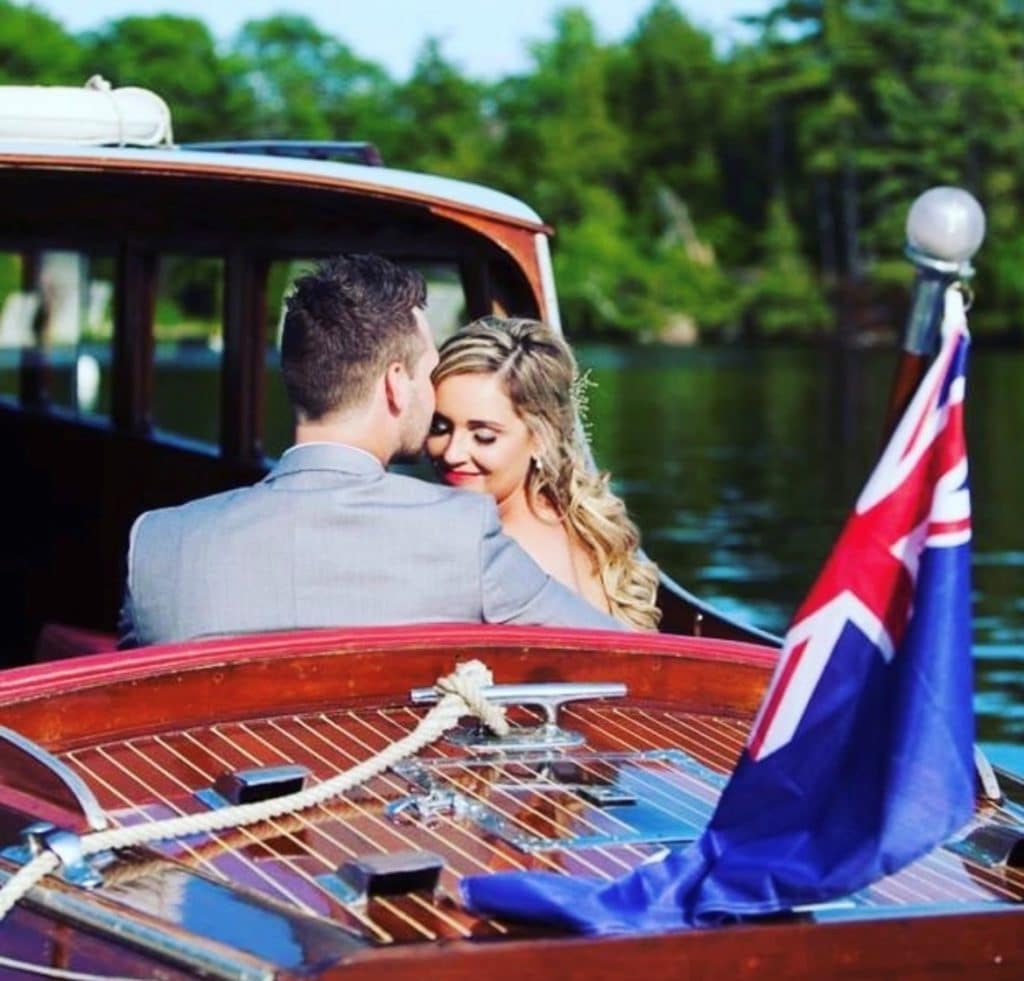 Over the last 80 years there have been many fond stories exchanged about the Sevlo. One of Rick and Ron's most treasured stories, took place in 1945. During WWII Bill was deployed to war torn Italy from 1943-1945, during which time Jeanne ran the Lodge. In the fall of 1945, the Sevlo arrived on a crisp morning in Port Severn to find Bill waiting at the dock eagerly waiting to see Jeanne and the Lodge. As it pulled up to the dock at Lodge that morning, the staff, guests, and Jeanne were all waiting waving flags, cheering and clapping to greet Bill as he arrived in praise of his service. It was Bill's most memorable voyage in the Sevlo to the Lodge and one he often told guests about as the years passed.
In 1985 a road was built to Severn Lodge and the boat has since been used for guests cruises, weddings, and for leisurely rides by the family.
The Sevlo is a 37 ft Ditchburn sedan model, with a soft chine, white oak ribs, cypress bottom, and Honduras mahogany topsides. She was originally powered by a 6 cylinder Sterling marine engine of approximately 250 hp. This motor was replaced in 1946 by Bill Breckbill with a 100 hp Buchanan 6 cylinder Meteor marine engine. Then, in 1968 a 230 hp Buchannan V8 (Chevy 327 block) marine engine was installed. This engine still powers Sevlo today.
The original cabin was furnished with an attached driver and passenger seat and 4 movable wicker chairs. In 1946 the original cabin was replaced with a larger cabin that extended further forward to approximately 4 ft in front of the engine allowing enough seating capacity for 18 passengers under roof. The restoration and addition of this new cabin was done by Midland Boatworks in Midland, Ontario. The new cabin matches the style of the boat and has 6 Model T type roll down windows, a light, a sign, and a luggage rack on the roof. Many have said that these modifications made her even more handsome.
Over the years there were several significant repairs to the boat. In 1970 a new keel was installed by Barron's Custom Boats, Port Severn. In 1982 minor plank replacement was done by McLarney Boats, Penetanguishene, and in 2001 major work was done by Stan Hunter Boat Works, Port Carling that included a complete re-ribbing with new bottom planks, keel, transom, motor beds, and new mahogany planking on approximately 2/3 of the hull. In the fall of 2023 the boat was sent to Curtis Hillman of Hillman Boats in Gravenhurst for refinishing, new upholstery and some minor haul repairs.
The Sevlo remains the only working launch at a Muskoka resort, and while there were many resorts at one time that had similar launches these have all disappeared and mostly are now in the hands of private individuals.
She is truly one of a kind, adored by many, and will remain the signature piece of Severn Lodge for many years to come.