Your Dream Muskoka Wedding Destination: Experience Exclusive Romance at Severn Lodge
Experience the enchantment of eternal love at Severn Lodge, in exclusive Muskoka where dreams become reality. Our devoted team is committed to curating a wedding day filled with pure magic. With picturesque lakeside ceremonies and exquisitely tailored receptions, every moment will be infused with grace and wonder. Immerse yourself in a world of romance at Severn Lodge, where cherished memories are eternally crafted.

Timeless Elegance and the Icon of Romance: Cruise into Forever on the Sevlo
Experience an unforgettable entrance like no other at Severn Lodge. Our cherished vessel, "Sevlo," a timeless 37' Ditchburn motor launch, has been a part of our lodge for over 82 years. Originally crafted in 1922 by the prestigious Ditchburn Boat Company for Lady Eaton of the renowned Eaton Department Store family, Sevlo echoes the classic charm of Muskoka, adding a touch of opulence to any bride's arrival. As part of your wedding celebration, indulge your guests or bridal party with a picturesque one-hour cruise aboard this vintage mahogany motor launch, taking in the awe-inspiring sights of Gloucester Pool's magnificent islands.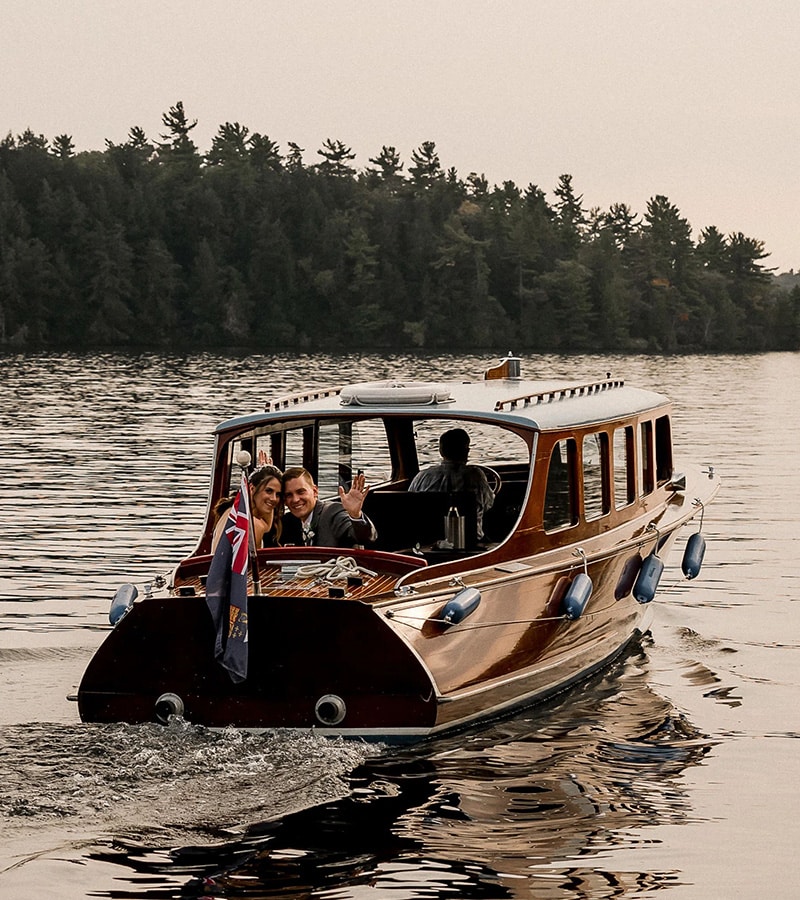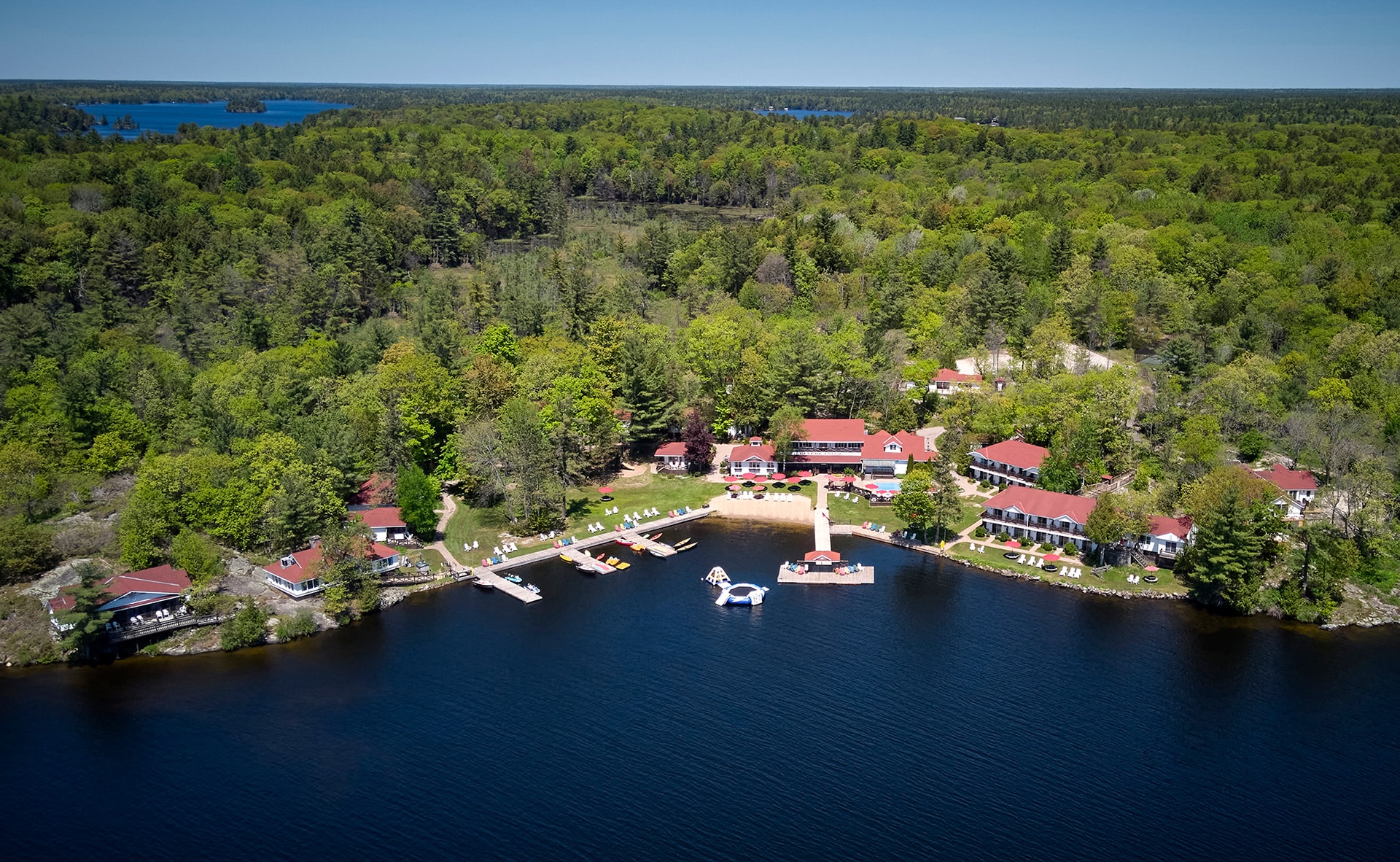 Nestled amidst the picturesque surroundings of Severn Lodge, our guest accommodations offer a tranquil haven for your wedding guests. Each room and suite are thoughtfully designed to provide a comfortable and inviting retreat, ensuring a restful stay. From cozy cottages to spacious lakefront suites, we have a variety of options to suit every preference. Wake up to breathtaking views of the serene Gloucester Pool or lush greenery and indulge in modern amenities that enhance your experience. Our friendly staff is dedicated to providing exceptional service, making your guests feel right at home. Whether they choose to relax by the pool, explore the nearby hiking trails, or partake in our range of recreational activities, your wedding guests will experience a memorable stay at Severn Lodge.
Ready to reserve your guest accommodations?
Complete our convenient online Request for Proposal (RFP) form to secure your preferred rooms and suites for you and your loved ones on this special day. We are excited to assist you in creating a memorable and enchanting experience for your special day. Reach out to our dedicated team to discuss your wedding plans and guest accommodations.