[fusion_builder_container hundred_percent="yes" overflow="visible"][fusion_builder_row][fusion_builder_column type="1_1″ background_position="left top" background_color="" border_size="" border_color="" border_style="solid" spacing="yes" background_image="" background_repeat="no-repeat" padding="" margin_top="0px" margin_bottom="0px" class="" id="" animation_type="" animation_speed="0.3″ animation_direction="left" hide_on_mobile="no" center_content="no" min_height="none"][fusion_widget_area name="avada-custom-sidebar-mobilecalltoactions" background_color="" padding="" class="" id="mobile-contact"][/fusion_widget_area]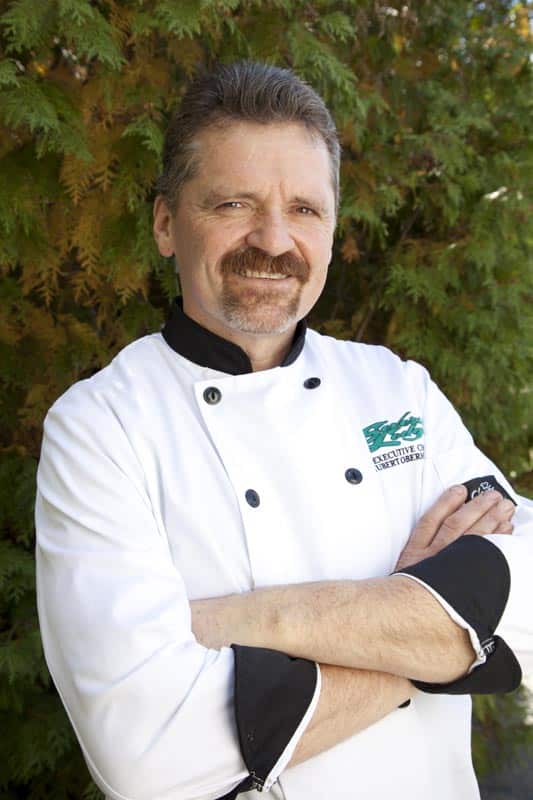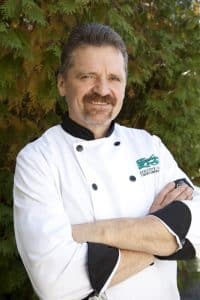 Excellent food has always been very important to us at Severn Lodge. Guests have often mentioned our meals as one of the highlights of their visit, and having Hubert Obermeier as our executive chef certainly continues this tradition. The talent and professionalism that he brings to our kitchen is absolutely top notch.
Hubert was born in Germany where he completed his chef's apprenticeship before moving to Switzerland to gain further experience in the ski resort areas of Davos, Klosters, and Neuchatel. He came to Canada in 1982 where he worked for the world renowned Hans-Ulrich Herzig at the Prince Hotel in Toronto. Being an avid outdoorsman, he visited our beautiful Muskoka lake country, and decided that this is where he wanted to live and work. Prior to accepting the position of executive chef at Severn Lodge, he was executive chef at several other prestigious resorts including the four diamond Muskoka resort Sherwood Inn, the Radisson Minaki Lodge in northwestern Ontario, and Taboo Resort, another Muskoka resort.
[/fusion_builder_column][/fusion_builder_row][/fusion_builder_container]