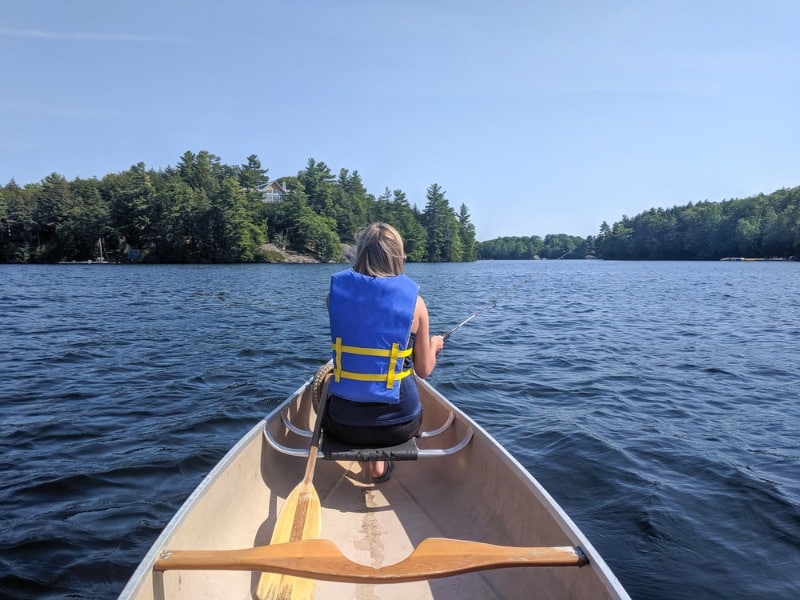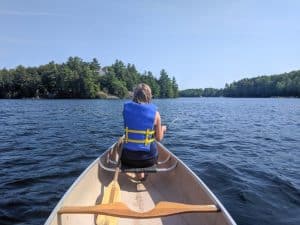 Nestled in the heart of Ontario's picturesque Muskoka region—less than 15 minutes from Severn Lodge—lies the enchanting expanse of Six Mile Provincial Park. This captivating destination beckons nature enthusiasts and adventure seekers to embark on an unforgettable journey amid its awe-inspiring landscapes. Spanning across acres of Muskoka wilderness, Six Mile Provincial Park is an idyllic haven where the marvels of nature come alive.
Wonderful Woodlands and Waterbodies
As you venture into Six-Mile Lake Provincial Park, embrace the kaleidoscope of natural wonders that await. Immerse yourself in the tranquility of lush woodlands, where towering trees sway majestically in the gentle breeze. Traverse through forests teeming with vibrant flora, ranging from emerald-colored ferns to dazzling wildflowers, painting the landscape with various colors. As you delve deeper into the heart of the park, you'll find several opportunities to spend time on the water, canoeing, swimming, or fishing.
Rugged Hiking Trails
Stroll along winding pathways that meander through groves, where sunlight filters through the dense canopy, casting ethereal dappled patterns on the forest floor. Take on the Living Edge Trail, a moderate one-kilometer hike, where you'll catch sight of beaver lodges in wetland areas and traverse rocky outcrops of the Canadian Shield. Immerse yourself on the David Milne Trail, a half-kilometer moderate hike, as you admire the rolling rocks that inspired the renowned artist's paintings. Explore the Marsh Trail, another moderate one-kilometer loop, circling a wetland habitat with diverse plant and wildlife species.
Serene Tranquility
For those seeking serenity, the Six-Mile Lake Provincial Park offers ample opportunities for tranquil picnics and self-reflection. Find a hidden nook amid the wilderness, spread out a cozy blanket, and savor a delectable feast surrounded by nature's embrace. Let your senses revel in the symphony of whispers carried on the breeze—the rustling of leaves and distant bird calls.
Discovery Program 
Participate in the exciting Exploration Station the Discovery staff hosts throughout July and August. You and your family can experience the park's treasures using the provided equipment and materials. Engage in hands-on exploration, observe fascinating plants and animals, and unravel the wonders of nature.
All-Inclusive Muskoka Resorts for Families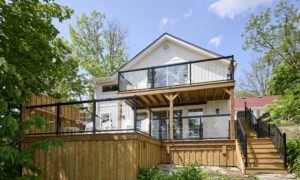 It doesn't take long to realize Six Mile Provincial Park offers plenty of natural beauty. It is a sanctuary where families immerse themselves in the splendors of the great outdoors, find adventure, and create lasting memories. So, when you're not exploring the property at Severn Lodge, you now have another option to add to your itinerary. And when it's time to return, you'll be just a short distance away! 
To learn more about Severn Lodge or to make reservations, please visit us online or call 800-461-5817 today! And don't forget to check out our seasonal vacation packages!