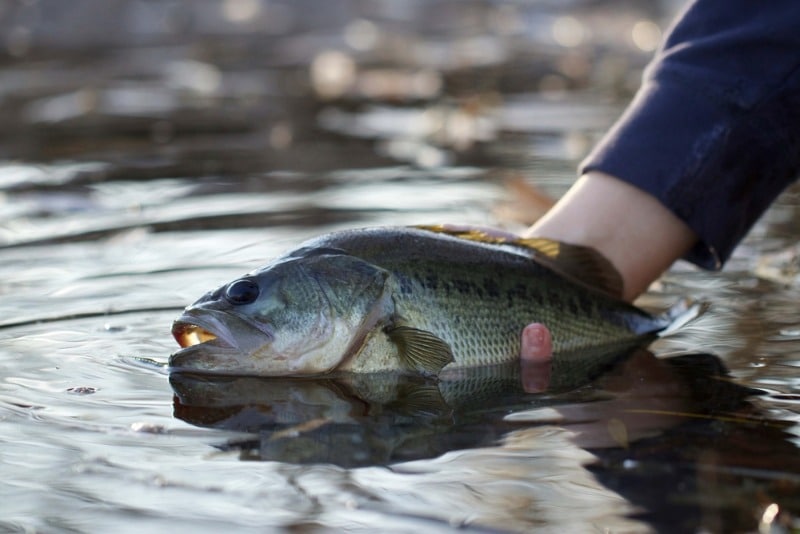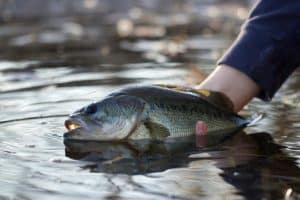 Gloucester Pool is vital to the Severn Lodge experience as one of Muskoka's primary recreational lakes. Not only does our property overlook this beautiful aquatic treasure, but guests will also find abundant fishing opportunities. Numerous species, including coveted musky, tough-fighting walleye and scrappy smallmouth bass, call Gloucester Pool home, making it an ideal destination. There are many ways to enjoy your time at Severn Lodge, but avid anglers will surely grow fond of this sparkling gem on the Trent Severn Waterway.
Angling Adventures on Gloucester Pool
As you navigate through the waterways of Gloucester Pool, you'll be awe-struck by the breathtaking beauty surrounding you. The picturesque landscapes, adorned with lush greenery and towering trees, create a backdrop that is nothing short of serene. Each bend in the waterway reveals a new vista, inviting you to immerse yourself in the wonders of Muskoka's natural splendor. Here are a few species you can expect to encounter during your angling adventures: 
Large and Smallmouth Bass

are the prominent targets among a wide range of anglers. Although some larger fish are known to eat bass, adult "largies" and "smallies" are near the top of the food chain, making them formidable opponents. Although they are different species, large and smallmouth bass are closely related and are typically attracted to the same baits and lures.
Walleye

are another popular target, especially for those hoping to make a meal out of their catch. And even if you don't plan on eating your walleye, they still put up a good fight!
Yellow Perch

are a seemingly less popular relative to the walleye that deserves greater attention. They are fun to catch, and you can lure them using various baits and techniques, making them relatively easy targets.
Channel Catfish

are a summertime favorite for those who want to "go big or go home." These warm-water-loving bottom dwellers are extremely strong and will give you a good battle. They are also some of the biggest fish in Gloucester Pool.
Northern Pike

are top-tier predators that will eat almost anything in front of them if they're hungry. These masterful hunters are known to lurk amid the tall lake grass and will attack everything from spinners to floaters.
Muskellunge, a.k.a. "Musky,"

is probably the only fish that a northern pike is afraid of. Still, muskies are far more challenging to catch, unlike their smaller cousin. Not only are they highly elusive, but luring them requires much patience and a particular technique known as "The figure eight" because of their reluctance to strike near the boat.
All-Inclusive Muskoka Resort Vacations at Severn Lodge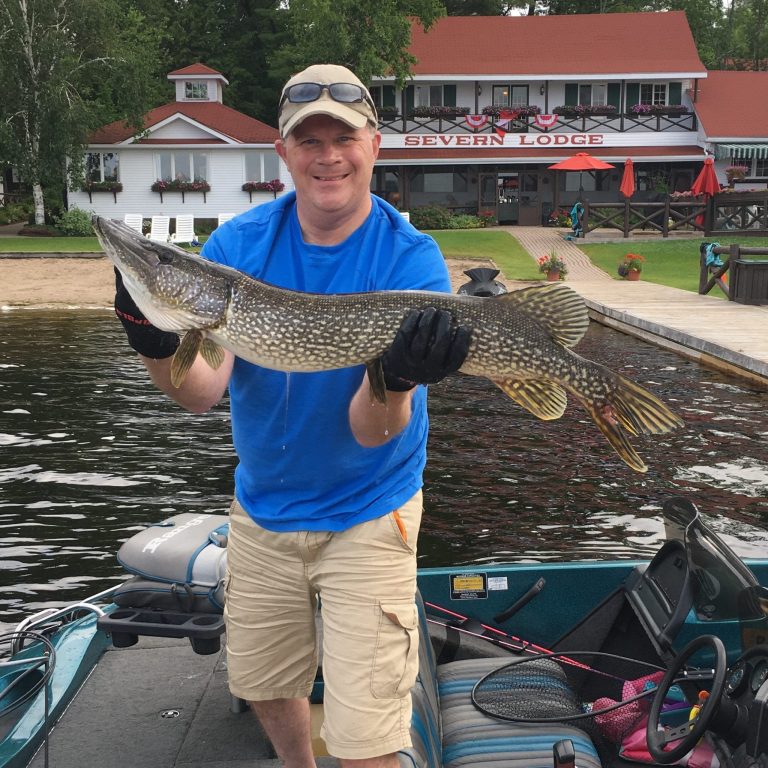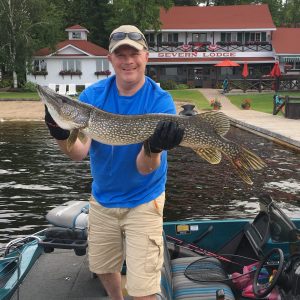 Any angler who has had the privilege of fishing on Gloucester Pool will likely tell you it's one of their favorite lakes in Ontario. And just outside Port Severn, only two turns from Toronto, Severn Lodge invites you to find out what makes Muskoka an ideal destination for families who love to fish and the great outdoors. Be sure to check out our seasonal packages and start planning your escape today!