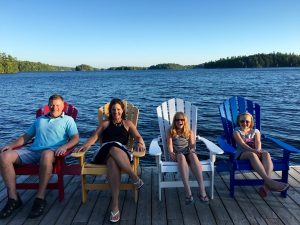 When was the last time you got the whole family together? By the 'whole family', we mean first cousins to third cousins. Over the years life becomes busier and busier; it's important to set aside time to gather as a family and catch up. At Severn Lodge, we are a family oriented Muskoka resort that strives to create the perfect setting for your family. Before jumping head first into reunion planning, we have a few tips that might be helpful to create the ultimate family get-together!
Don't Do It Alone
Involve family from the start, after all this is a family reunion. Ask for help from supplies to budget. Use people's skills and talents. If someone is superb with money ask them to keep track of everyone's expenses. Ask the teens to manage a Facebook page to keep everyone informed and on the same page for the reunion. Have someone plan a few family fun games. Once you decide where you are staying ask them for help with cabin or room assignments. Remember, this is also your vacation, so make sure you are not stressed leading up to the reunion because this is a time for you to catch up as well!
Get Planning
When planning your family reunion, know your attendees and their interests. Are there young kids attending or is it an 'adults only' reunion? Once you know who is going, plan activities that will involve all ages and passions. Make sure you know where and how your group can do what they love. Just make sure you don't over plan. The best part about the vacation is when people are just relaxing and have time to sit and reminisce.  An excellent way to prepare for the whole week but not over pack the week with activities is a Family Olympics. Each day plan one or two events where people can compete against each other to gain the title of 'family reunion winner'.  Play some minute to win it games or a three-legged race. Your family will be together while having fun.
Location. Location. Location
Now a location can make or break a reunion. Pick a destination with activities. It is important to find a place where all generations can have a good time with a variety of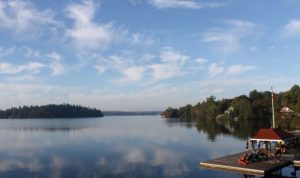 options. At Severn Lodge, we have the perfect spot for your reunion. Our Lodge encompasses over 2000 feet of private shoreline and is surrounded by hundreds of acres of pristine woodlands.That means there is enough space for everyone in the family to have fun. Our lodge provides all the amenities one would expect to find at a traditional Muskoka resort. You can decide just how busy you would like to be. Whether you want to boat, fish, water ski, mountain bike, play tennis, take a Seaplane tour, or just relax on the beach, your family reunion will be one to remember at Severn Lodge.
Severn Lodge is the perfect place to reminisce about memories and to create new ones. We make it easy for you to plan your reunion, all you have to do is pick a date and call us. We have a ton of activities for everyone to keep busy and do their own thing. Also, remember, you will not have to wash dishes, clean, or cook! Just sit back and enjoy all of the fun-filled things to do at our Ontario family resort. Please call Melissa, our Group Sales Manager (705-242-5090) for further details and to start planning your family reunion!