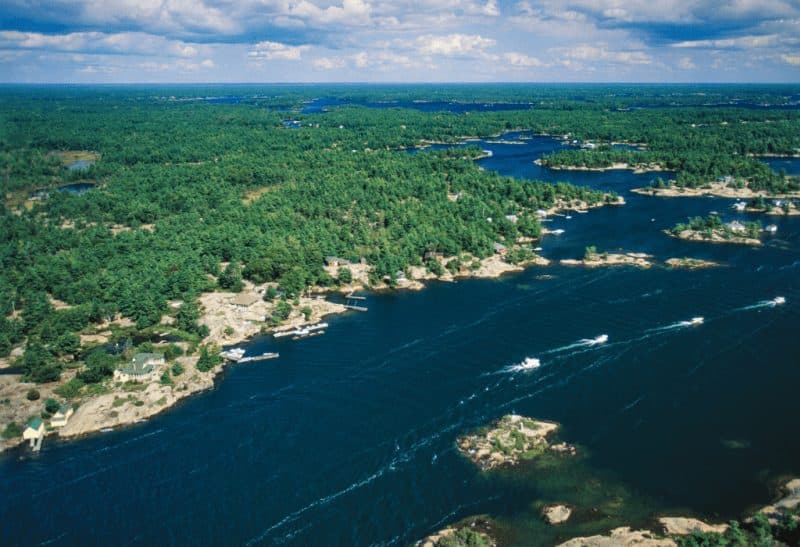 As one of Ontario's most renowned natural attractions, Georgian Bay Islands National Park is a worthy destination. Home to the world's largest freshwater archipelago and often referred to as "The Sixth Great Lake," Georgian Bay offers an ideal place to connect with nature. And with so much open space and scenic beauty, we're willing to bet you and your crew could find many ways to spend your time. Still, you may be wondering what there is to do at this national treasure, so the team at Severn Lodge wants to share a few activities with you that may spark your interest and imagination during your next all-inclusive Muskoka vacation!
A Good Old-Fashion Picnic
One sometimes overlooked feature of Georgian Bay Islands National Park is the various gazebos and picnic tables found throughout the grounds. It may not be the most exciting thing offered at the park, but there's certainly something special about sharing a meal with loved ones in a gorgeous natural setting. You may even wish to forgo the picnic table for a secluded beach along the shoreline.
Go Fishing
It goes without saying that Georgian Bay offers an impressive variety of fish. From schools of perch to massive musky, the various inlets, points, and bays provide seemingly endless angling opportunities. You're likely to have the best luck from a boat. Still, many productive areas are accessible from shore.
Take a Boat Cruise
Part of what makes Georgian Bay Islands National Park a unique place is that it's only accessible by boat. Thankfully, the limited access gives you an excellent excuse to cruise around Beausoleil Island. And if you'd rather have someone show you the way, 30,000 Island Cruise Lines has an impressive adventure tour to Huckleberry Island.
Hiking and Biking
Arguably the most popular activities at Georgian Bay Islands National Park are hiking and biking. For hiking, the park's trails range from leisurely lopes to challenging treks, offering a fun way to explore. The Christian, Georgian, and Huron trails are accessible to bikes, and you can rent one from the Cedar Springs Visitor Centre.
An All-Inclusive Family Resort in Muskoka, Ontario
Access to Georgian Bay Islands National Park is only about 20 minutes from Severn Lodge, making it a worthwhile option for anyone who wants to explore without going too far from the resort. The surrounding attractions make Severn Lodge an appealing destination for friends and family, but our all-inclusive vacation packages are a welcome addition. To find out more and start planning your visit, please reach out to us online or call 800-461-5817 today!