September flew by in a heartbeat here at Severn Lodge. Summer has since ended and autumn is here to stay. Meaning that the leaves have made their amazing transformation into fall colours and Thanksgiving is right around the corner. This weekend will mark the end of our 2016 season, as we get ready to celebrate the long weekend.
We had a pretty spectacular season here at Severn Lodge! Mother nature certainly helped by giving us some fantastic weather all season long!  We've had the pleasure of hosting weddings, corporate meetings, and all sorts of families. Just as you were creating lasting memories here at our resort, so were we!
This summer we made a few announcements.  Not only did we upgrade our Games Room with new air hockey, foosball, and shuffleboard tables.  We also added 2 brand new Yamaha Waverunners to our long list of fun waterfront activities.  In the end, however, being named one of Canada's Best Summer Resorts for Families by Today's Parent Magazine was a big honor.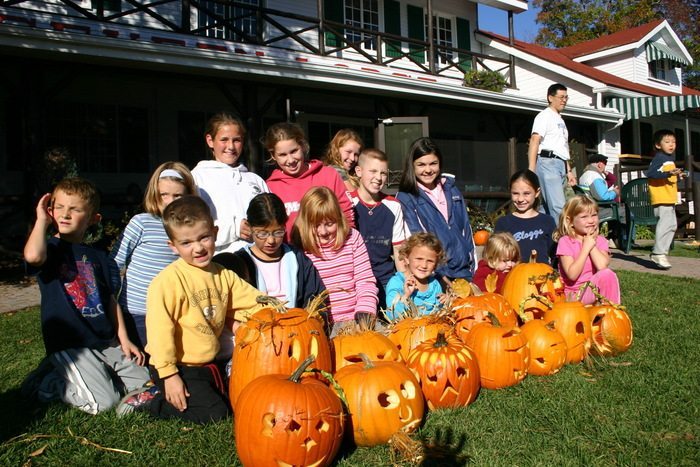 As we enter our last weekend of the season, we are very thankful for the amazing summer we've just had. Without visitors to our beautiful, all inclusive resort, we wouldn't be here. As we prepare for the weekend festivities, we are looking forward to creating even more lasting family memories.
This is our favorite weekend of the entire year, as all family activities are geared towards the harvest season. Hayrides, pumpkin carving, and cookie decorating are among some of the top activities. With the aroma of beach bonfires and beautiful fall colors as the perfect backdrop, you won't go wrong finding something to enjoy. Plus, we know that this Thanksgiving weekend will be one of the best.
Start your family tradition here at Severn Lodge. With almost 100 years of our all inclusive resort in Canada, your summer weekends will be full of memories and special moments. We're happy to offer a wonderful, traditional Muskoka resort getaway here at Severn Lodge. Thank you for being our guest in 2016!  We are looking forward to new and exciting adventures during our next season and hope to welcome you again in 2017!