Fall is a wonderful time of year. The leaves change from green to vibrant colors of red, orange & yellow, and the air is crisp. For Severn Lodge, fall means that our season is almost at an end.  This coming Thanksgiving Weekend marks the last hurrah at our Ontario family resort!
Each year we celebrate our final weekend over Thanksgiving, and it has become a tradition to throw the best celebration we can! Enjoy hayrides, pumpkin carving, cookie decorating and more when you start a new tradition at our Muskoka Resort.
With the aroma of beach bonfires and the surrounding fall colors, you can't go wrong with our seasonally themed activities. A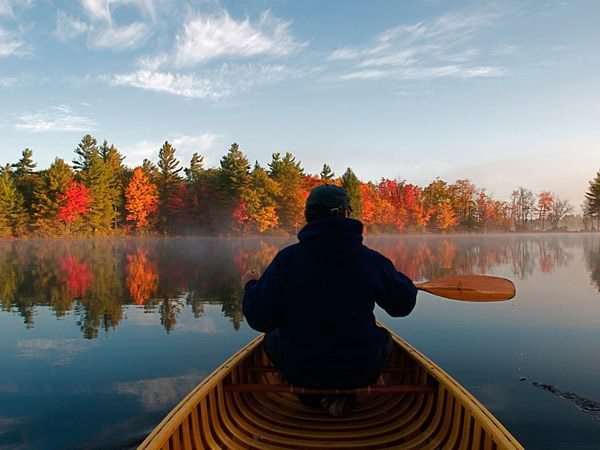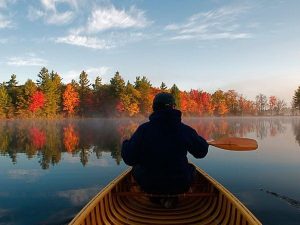 popular activity over our celebration weekend is leaf peeping. Severn Lodge encompasses over 100 acres of property with 700 meters of pristine waterfront, which means it is the perfect location in the fall. Go for a hike and collect leaves along the way. Press them into a journal and then add pictures from your amazing weekend on top to create a unique scrapbook to commemorate your trip.
To give thanks, we celebrate the holiday weekend with a ton of family activities. Enjoy our Thanksgiving Weekend Package which includes accommodation in a lake view room or suite, delicious meals including our traditional roast turkey buffet on Sunday night, use of our recreation facilities, and more! Stay two to three nights with meals and receive 30-50% off kids and up to 30% off teens. We make it easy for you to join our family on Thanksgiving.
Start your family tradition here at Severn Lodge. We are happy to offer the best Ontario family resort accommodations. Whether you are looking to join us for our last weekend or perhaps thinking of joining us next year, we are only too happy to welcome you and your family.
Thanksgiving is a day of giving thanks for the preceding year and the blessings of the harvest. At Severn Lodge, we want to give thanks for an incredible season, from the great weather to our amazing guests. We have created so many memories, as we are sure you have as well! We look forward to seeing you in 2018 at our Muskoka Resort!