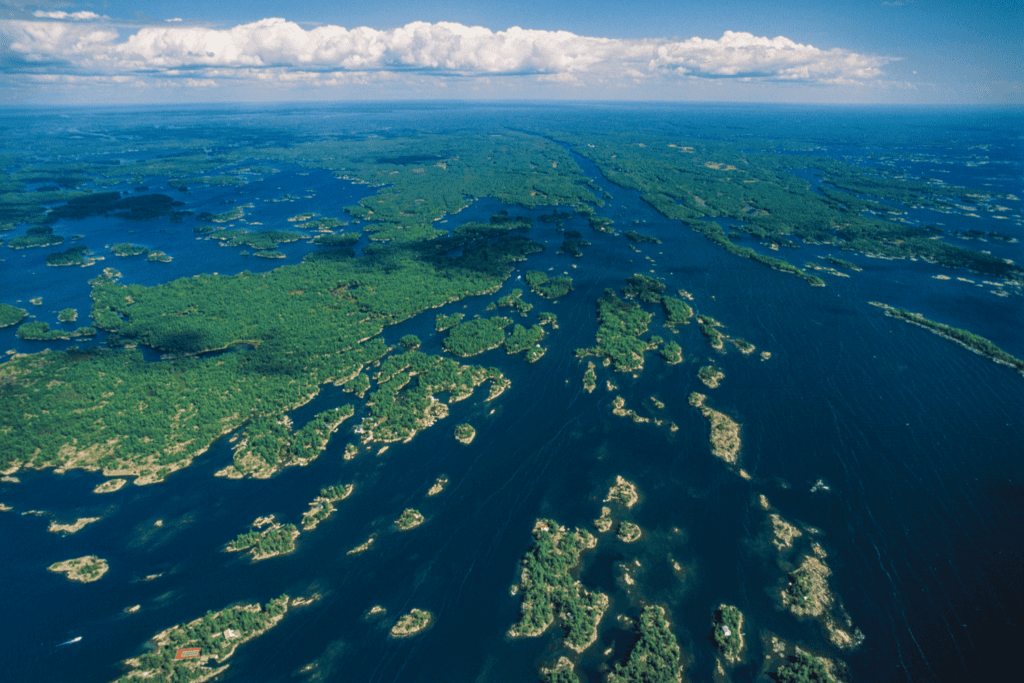 One of the most defining characteristics of the Muskoka-Georgian Bay lake district is the abundance of beautiful water found almost everywhere. Whether it's Gloucester Pool, Georgian Bay, or several other inlets, bays, and lakes, guests of Severn Lodge often find themselves spending plenty of time on the water. For decades friends and family have gathered at our Muskoka cottage resort to create and relive memories, and we couldn't be more excited to see what this summer brings as our guests set out to make waves on our most beloved waterways. No matter where you decide to go, Muskoka boat tours are a memorable experience for adults and children alike. 
Muskoka-Georgian Bay Lakes District: Port Severn, Ontario
Part of what makes the Muskoka-Georgian Bay lake district such a popular destination is our proximity to the bustling city of Toronto. Every year, urbanites seek the tranquil atmosphere of our beloved lake region to escape traffic, pollution and crowds. Several of our yearly guests have been coming to Severn Lodge since they were children, many of whom spent hours making timeless memories amid the blue waters of Gloucester Pool and Georgian Bay. This year, we invite you to follow suit as you seek an unforgettable getaway in Muskoka. As such, we'd like to provide some insight into two of the most prominent cruises near Severn Lodge. 
Muskoka Steamships & Discovery Centre
One part museum and one part boat cruise, the Muskoka Steamships & Discovery Centre have a heritage that predates the nation of Canada! Home to North America's oldest operating mail delivery ship, the RMS Segwun, it's not surprising that so many travellers want to see what's going on at Muskoka Steamships. What's more, their Discovery Centre is an excellent place to learn about the pivotal history of steamships during the industrial revolution.
30,000 Islands Boat Cruise
30,000 Islands Boat Cruise offers another unique sightseeing experience with tours made possible by the illustrious Island Queen. You and your crew can choose from three different Muskoka boat tours; The Original Two-Hour Morning Cruise, The Flagship Three-Hour Afternoon Cruise, or the newest installment, Islander Adventure Tours. No matter your decision, you'll never look at Georgian Bay the same way again!
Sevlo Classic Motor Launch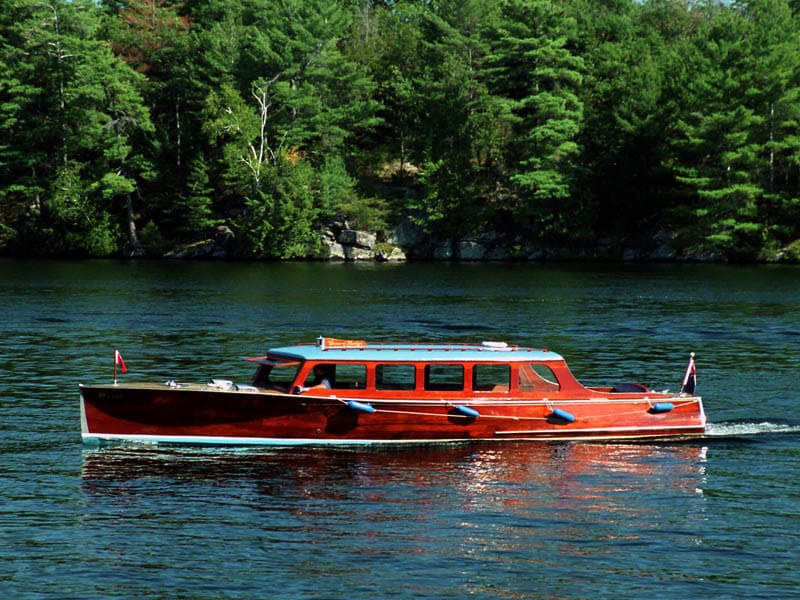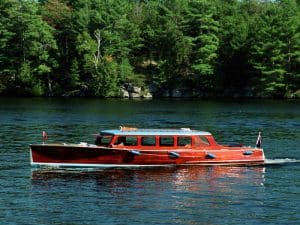 Short for Severn Lodge, "Sevlo" is our classic 37-foot Ditchburn motor launch that has been a part of the Severn Lodge family for decades. We are incredibly proud and fortunate that such a relic of Muskoka history is still operating today. Once used for transporting guests and supplies in and out of the lodge, Sevlo's primarily functions as a recreational vessel these days. With soft chine, white oak ribs, cypress bottom, and Honduras mahogany topsides, Sevlo is a unique and stylish on-site alternative to the boat cruises mentioned above.
Muskoka Cabin Rentals near Toronto
If you want a captivating new perspective of Georgian Bay, there are very few options that can compare to a Muskoka boat tour. Although many guests are content with spending time at the resort, we encourage them to explore from time to time. After all, the gorgeous landscapes and scenic surroundings that exemplify our region are a significant part of what makes Severn Lodge so magnificent. For more information on how we can accommodate your well-deserved vacation, please continue to browse our website or call 833-923-1171 today!