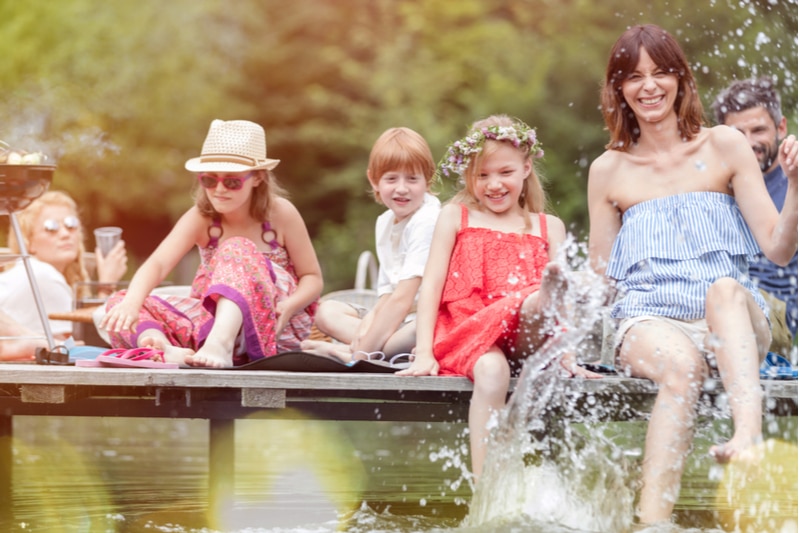 As the "dog days" of summer continue to unfold, many people will be yearning to reconnect with their loved ones. Family reunions in Ontario's cottage country not only offer a tranquil respite from a bevy of everyday obligations but provide an ideal setting for reliving and creating memories. Year after year, the Muskoka-Georgian Bay lake district generously lends itself to a wide range of activities and events for families and plays an integral part in making Severn Lodge a world-class family reunion venue. Amid one of the most beautiful portions of Muskoka, this Port Severn resort near Toronto is a picture-perfect destination for seemingly endless jubilation.
Severn Lodge | A Muskoka Cottage Resort for Families
As one of the last traditional Muskoka cottage resorts, generations of families have come to realize the importance of bonding and the ease at which it occurs in our neck of the woods. Part of what makes Severn Lodge such a quintessential family reunion venue are the various activities available for all ages. From toddlers to elders, there is fun in store for everyone! Having such a broad array of things to do ensures an immersive family experience that has proven to create long-lasting and cherished memories. Whether you're reenacting a childhood story or observing youngsters as they inherit your adoration of the great outdoors, you'll have a place that is both entertaining and peaceful at Severn Lodge. Here are just a few of the fun activities your family will enjoy:
Swimming in Gloucester Pool.

Games like tennis, shuffleboard, horseshoes, and volleyball—to name a few.

Gliding across the water on stand up paddleboards, kayaks, and canoes

Kid's Club and other recreational events like scavenger hunts and contests

Fishing for bass, walleye, northern pike, muskie, and panfish.

Exciting Jet Ski rentals and relaxing boat cruises.

And so much more!
All-Inclusive Family Resorts Near Toronto
An Ontario family reunion at Severn Lodge quickly becomes a desirable proposition after considering the charming lakeside accommodations, fine cottage country dining, and seemingly endless fun and engaging activities. Not many Muskoka cabin rentals and family resorts can deliver the same nostalgic feeling you find at Severn Lodge, but we take it as a compliment when they try. To find out for yourself what separates us from the rest, please continue to browse our website or call 833-923-1171 for more details and to make reservations.