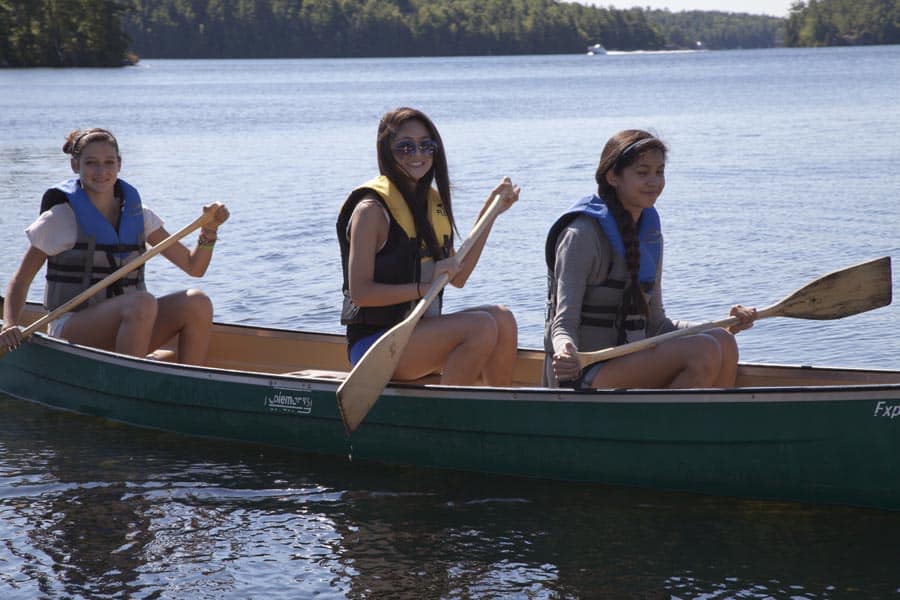 Ideally situated amid the northern reaches of Gloucester Pool, along the Trent Severn Waterway in the heart of the Muskoka-Georgian Bay Lake District, Severn Lodge offers a quintessential retreat experience for families seeking fresh air, clean water, and open space. Just 150 kilometres north of Toronto, our slice of paradise presents an attractive escape from life's trials and tribulations and an endearing charm rarely found outside of cottage country. With a bevy of onsite amenities and programs, part of what makes Severn Lodge such a highly-rated family destination is our appeal to children of all ages. As Ontario's premier family resort, we pride ourselves on ensuring you and your family have the opportunity to make lasting memories by giving you more than just a place to stay. We offer a wide assortment of summer activities for kids that are sure to bring a smile to their face—and yours—as they spend their days playing and laughing together in the sun.
An Extraordinary Family Vacation in Ontario
Parents will find peace of mind knowing that our youngest and most energetic guests find plenty of ways to burn some energy as they make new friends and explore our kid-friendly resort among Gloucester Pool's sparkling waters. We've been known to be relatively humble, but there are more than a few good reasons why we've been featured in numerous publications as one of North America's best resorts for family vacations. Below we'll give insight into some of the summer activities for kids that have undoubtedly helped hoist us to such an upper echelon. 
Summer Activities for Kids | Keeping the Youngsters Busy
Keeping youngsters busy is our forte, and often that is how we help families forge the most precious memories. Kids grow up quickly, but there's something to be said about those first few years on the lake.  Time and time again, we are honored to welcome back these children, all grown up with families of their own, now wanting their children to experience the same special memories as they once did.  As such, we've devised a comprehensive and inclusive set of activities that are fun-filled, flexible, and, most importantly, enriching.
Toddlers ages 2-4 will receive plenty of stimulation thanks to various creativity-inducing toys, play equipment, crafts, songs, and playtime. What's more, our toddler activity room is well equipped and will offer hours of entertainment for your little tikes.

Juniors ages 5-8 will enjoy a series of supervised pursuits revolving around history, culture, and nature that are fun yet educational. Junior vacationers will have a camp-like experience that includes forest hikes, fishing contests, scavenger hunts, artistic endeavours, campfire cookouts, and evening entertainment!

Youths ages 9-12 will have a similar experience as juniors with a little more independence and activities for their age group. Much like the Junior Program, activities will include a bevy of outdoor activities running from bonfires to water-skiing. 
Summer Activities for Teens
Teenagers will have access to all the fun activities offered to juniors and youths, but with far less structure. Older adolescents often like to figure things out for themselves and be left to their own devices. However, we're never too surprised when they take it upon themselves to organize their activities, games, and entertainment. The young men and women that visit us will be delighted to have access to pedal boats, paddleboards, kayaks, canoes, and of course, the water trampoline. Family vacations are an excellent way for your teenagers to show you what they've learned over the years and prove they are trustworthy individuals on their way to adulthood.
An Exemplary Muskoka Lake Cottage Resort near Toronto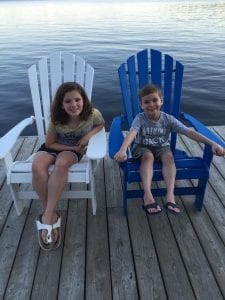 Our supervised programs are in effect during the summer season, which begins during the last week of June and lasts through the Canadian Labour Day weekend. If you happen to be visiting outside of peak season, you'll still have access to our recreational facilities. Most evenings, qualified caregivers will be available for an extra charge if you need one-on-one babysitting. Just be sure to make arrangements ahead of time at the front desk. Now that you've become more familiar with our suite of summer activities for kids, the next step is finding the best time for you to visit! 
For more information or to book your stay, please reach out to us online or call 800-461-5817 today!