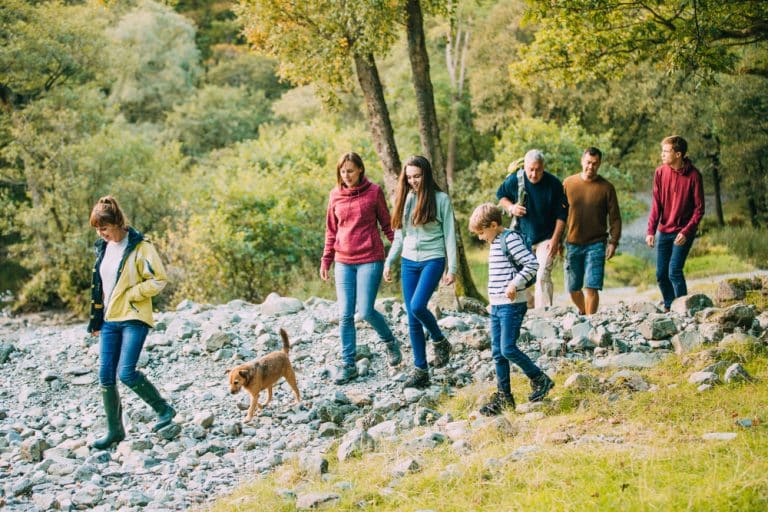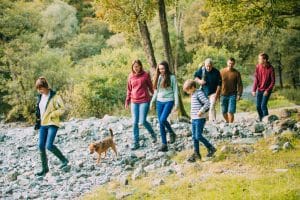 Winter is on its last breath as we surge ahead toward spring's thaw here on the lake at Severn Lodge. Being one of the top-rated Muskoka resorts for families, many are practically lining up as they make reservations well in advance to secure their summer vacation with us. In addition to families, weddings, corporate meetings, and bus tours have already booked their space as well. We share in the excitement as we all anticipate the rejuvenating dive into Gloucester Pool's azure blue water and exploring the property's 100 acres of woodland trails. But, first, we must ensure that our on-site Muskoka hiking trails are clear of brush and debris. For decades, families from all across Ontario have been travelling to Severn Lodge to experience something truly unique: an all-inclusive, adventure-filled vacation that's passed down through generations. Spend your days together swimming, fishing, paddling, bicycling, and, of course, hiking before gathering with friends new and old around a crackling campfire under a blanket of gleaming stars.
100 Acres of Spectacular Wilderness
Severn Lodge has a breathtaking view of pristine water and pine-clad islands but is also surrounded by 100-acres of equally pristine woodland trails. Hidden inside this greenwood are several adventurous and invigorating Muskoka hiking trails. Each year, our team spends hours on the paths replacing trail markers, clearing fallen brush, and making a note of potential improvements. If you are searching for things to do with kids in Muskoka or planning a family adventure in Muskoka, a getaway to Severn Lodge would be an outstanding choice. Please ask for a trail map upon arrival.
Popular Muskoka Hiking Trails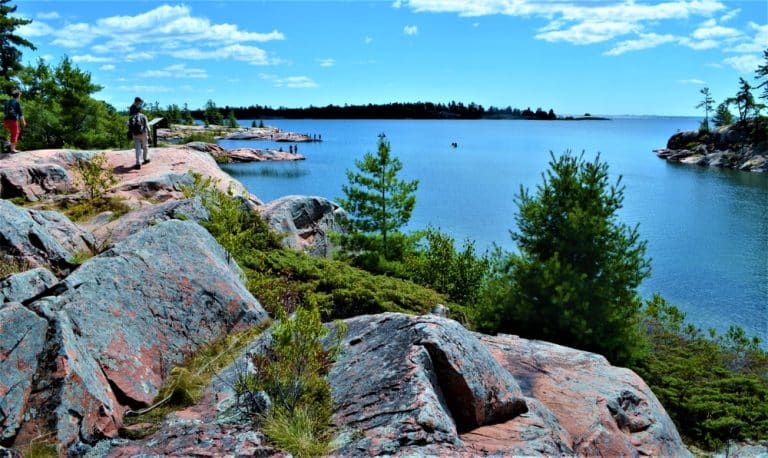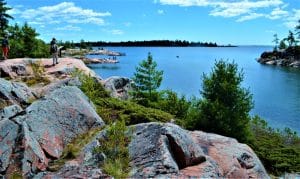 If you were to search for "hiking trails near me" this summer, you wouldn't likely find much information about our 100 acres of wilderness. And that's OK with us—sometimes the best hikes in Ontario are the ones with little to no foot traffic. That being said, there's nothing wrong with seeking out the most popular Muskoka hiking trails as there's too much beauty amid these rolling hills and pristine lakes to cover in just one afternoon. Six Mile Lake's "Living Edge Trail" meanders past a handful of beaver lodges. Georgian Bay's Beausoleil Island, meanwhile, is arguably the most crowded (albeit undeniably beautiful) trail system in the area. Wye Marsh's 25 kilometres of walking paths include boardwalks, ferns, and perhaps the area's best birding. And, last but not least, the Tay Shore backpacking trail is a slice of seclusion that's equally challenging and relaxing.
Quintessential Summer Lakeside Resorts in Ontario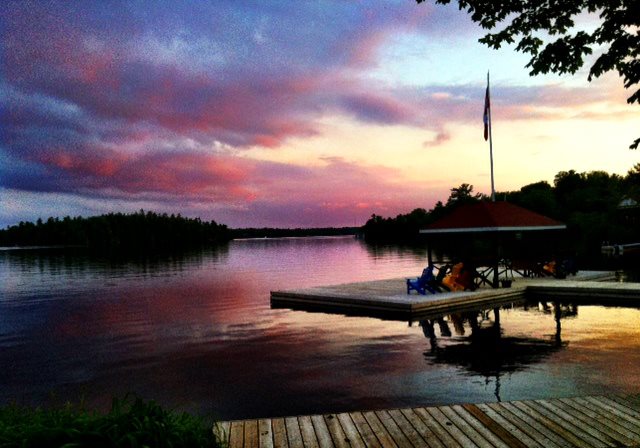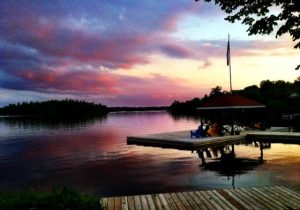 There's no better place in the entire province to relax after a glorious day of fishing, canoeing, and hiking in Muskoka than right here at Severn Lodge. Start your evening by savouring a satisfying entree, such as fresh Georgian Bay rainbow trout, Orr Lake elk bourguignon, roast duck, or gnocchi florentine. After dinner, stroll the beach at dusk before gathering around a cozy beach bonfire or heading into the Regatta Room for live entertainment. To learn more about our family-oriented lakeside resort, please visit us online at SevernLodge.com. Or simply give us a call today at 800-461-5817.