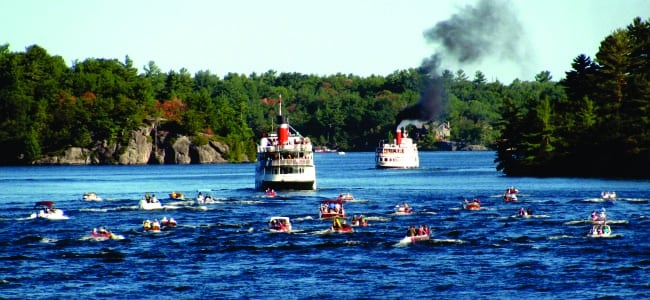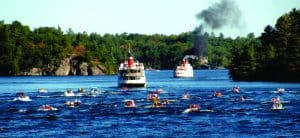 The history of Muskoka, Ontario and the surrounding area is extensive and full of incredible movements, lead by past generations, to build the beautiful region we all know and love today. Before Severn Lodge and all of the other Muskoka resorts Ontario has, steamships were the catalysts for the area's growth. Our beautiful home would not be what it is today if it weren't for these large steamships paving the way for residents and travelers, alike.

The RMS Segwun
Though it was not the very first ship to sail Lake Muskoka, RMS Segwun made a considerable impact on the area and is the last remaining vessel of the original fleet to navigate through the lakes. In 2017 Muskoka celebrated 130 years as the oldest operating mail steamship and her journeys on our waters. In 1887, RMS Segwun was built as Nippising in Glasgow, Scotland, and shipped to Gravenhurst to be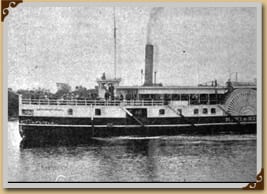 assembled and set afloat. Though the steamship was retired from her voyages as Nippising in 1914, a ten-year break was taken, and the superstructure of the ship was completely revamped to allow her to set sail once again in 1925 under the new name of Segwun. "Segwun" is an Ojibwa word for "springtime" and was the name she wore proudly for the vessel's maiden voyage on July 9th, 1925. This began her new era as the fastest steamship on the surrounding lakes. Once mail began to travel by land, in 1958 the ship was retired. In 1962, she became an operating maritime museum while residing in Gravenhurst Wharf. However, local steamship enthusiasts saw the potential of the old vessel and in 1974, RMS Segwun re-launched to be later converted into a cruise ship in 1981. Carrying the title of "Royal Mail Ship" tourists still climb aboard to set sail for a historical journey through the Muskoka, Ontario lakes.
An Important Staple Of Muskoka History
The very first steamship to ever set sail on Lake Muskoka was Wenonah in 1866. From that point onward, steamships shaped the history of Muskoka and its neighboring cities by creating an effective mode of transportation and connecting everyone. Carrying mail, traded goods, and travelers, these vessels became the backbone of this maturing corner of Canada for nearly 100 years. Several dozen ships upheld the lifestyle of islanders through the late 19th and 20th centuries by providing services from transporting mail to carrying tourists to thriving Muskoka lodging businesses, including one of the best Muskoka resorts — Severn Lodge!
Discover Even More!
When you visit us at Severn Lodge, take part in all of our fun lake activities at our historic Muskoka lodge. You can discover all that our incredible family resort has to offer while also unearthing the history behind how we came to be by making a trip to the Muskoka Steamships & Discovery Center. Explore the timeline of our beautiful Muskoka, Ontario home and learn about several figures – like the RMS Segwun – that aided in building modern-day Muskoka. Take a cruise, explore the museums, and enjoy an unforgettable stay in historic Muskoka, Ontario and the Georgian Bay area at Severn Lodge!