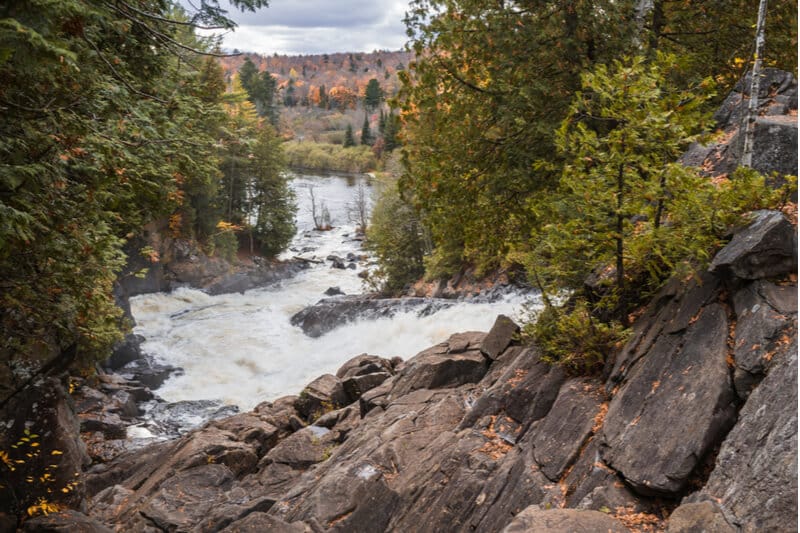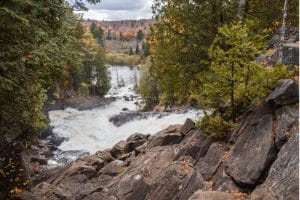 Thanks to Muskoka's robust geological formations, Severn Lodge is surrounded by scenic beauty, offering a stark contrast to the urban and suburban landscapes found in the Greater Toronto Area. In addition to the picturesque lakes and pine-decorated cliff sides, there are also several stunning waterfalls in Muskoka. It doesn't matter if you're looking for well-known natural landmarks or hidden gems off the beaten path; you may be wondering where to start.
Muskoka Waterfalls: Natural Beauty in Cottage Country
Boasting some of the most iconic scenery in Southern Ontario, it's no wonder Muskoka has been a premier vacation spot for generations. We encourage our guests to devote some time to exploring the countryside, and a waterfall tour is an immersive way to create lasting memories. We put together a quick and easy guide to four of our favorites to help you and your family decide which Muskoka waterfalls are worth checking out.
Whites Falls
Whites Falls is merely a hop, skip, and jump away from Severn Lodge. Within a five minute drive or a 10 to 15-minute bike ride, you can find yourself amid gushing yet relatively safe torrents.. Like many Muskoka waterfalls, Whites' flow is regulated by a dam. But that shouldn't stop you from capturing beautiful pictures and watching this powerful tributary empty into Whites Bay.
Bala Falls 
In the town of Bala, only about a 30-minute drive from Severn Lodge, Bala Falls is the perfect option for a morning jaunt. A significant portion of the falls descends over a dam. Still, there is a gentle cascade not far away. There are also two other waterfalls here, but Bala Falls is the most noteworthy.
Wilson's Falls
Wilson's Falls, just north of Bracebridge, is a little over an hour away. As one of the most turbulent waterfalls on the Muskoka River's North Branch, Wilson's is a popular tourist attraction off Highway 11. You'll find a relatively spacious picnic area and a nice walking path that rewards you with gorgeous vantage points. If you're feeling an extra sense of adventure, check out the nearby Muskoka Falls and Bracebridge Falls.
Ragged Falls
If you want to take a mini-road trip to Algonquin Provincial Park, Ragged Falls is nearly two hours away and is arguably one of the best waterfalls in Muskoka. Located on the Oxtongue River, Ragged Falls offers a long stretch of elevated rapids rather than a high vertical drop. Keep in mind that you'll need a provincial park pass to access these magnificent cascades.
A Traditional All-Inclusive Family Resort in Muskoka, Ontario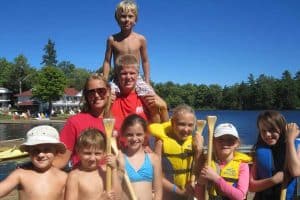 Whether you're on your way in or simply looking for a family-friendly offsite activity during your stay, Muskoka has several wonderful waterfalls not far from Severn Lodge. What's more, you'll have a chance to find places to visit beyond the shores of Gloucester Pool. We'll be waiting for you at the end of each day with comforting lakeside lodging, delicious meals, and Cottage Country hospitality. To learn more about how Severn Lodge can help you and your family make unforgettable memories, please visit us online or call 800-461-5817.