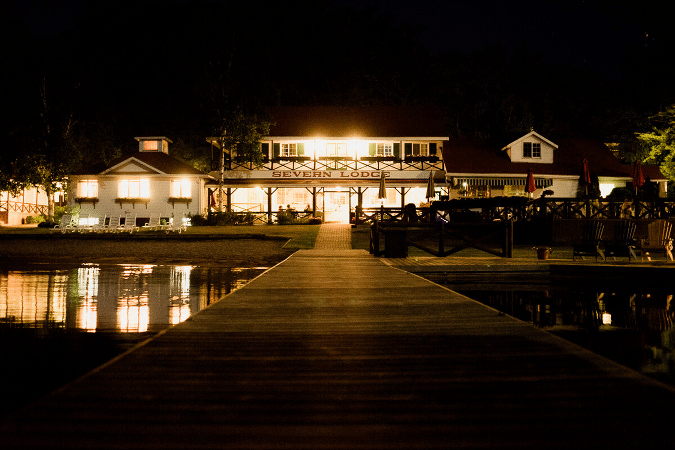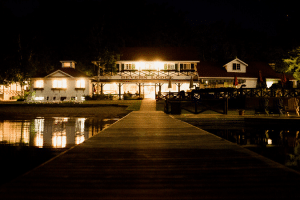 Those familiar with Severn Lodge know the world-famous charming atmosphere that resides around the Muskoka Georgian Bay lake district. Historic Severn Lodge received the 2018 Travelers' Choice Award (the highest honor one can receive) by the professionals at TripAdvisor. We also recently received the 2019 Certificate of Excellence which is only given to approximately 10 percent of professional businesses on TripAdvisor.
#1 Rated Lodge in Port Severn on TripAdvisor
Severn Lodge has over 300 reviews on TripAdvisor and holds the #1 rating for accommodations in Port Severn, Ontario. To view firsthand travel experiences and to see why we're one of the best family resorts in Muskoka, have a look at What Others Say about us. We also suggest looking over the Tripadvisor and Google reviews for Severn Lodge to see exactly what sets us apart. Here are a few noteworthy comments from our loyal guests: 
"The place is beautiful and perfect. Private cabins and super clean," Gary from Ottawa, Canada, states about his daughter's wedding at our Muskoka lodge. "The staff is happy and helpful. Great place to relax on the water and lots of water toys included. Plus you can rent a jet ski and fishing boats."
Gary, Ottawa, Canada
"Comfortable accommodations, pleasant, helpful, and personable staff. Gorgeous scenery, tons of activities for kids—and an amazing array of beach/water-based opportunities."  
John M., Waterloo, Canada
"We just returned from our four-night stay at Severn Lodge. We had a great time, and we highly recommend for families with young children," said Andrew B. on Tripadvisor. "The activities and programing for the kids in the Kids Club were great. We were also very happy with the quality and variety of the meal options and the cleanliness of the modest accommodations."
Andrew B
Entertainment and Activities 
We welcome all to Severn Lodge for weddings, family gatherings, romantic getaways, corporate retreats, and more. When you're looking for a unique vacation spot, Muskoka offers breathtaking landscapes and abundant wildlife that can be viewed right from the lake. You'll have access to fun lake activities including, but not limited to boating, water skiing, kayaking, fishing, as well as beach games. Every night during the summer, you can enjoy live shows in the Regatta Room with a variety of entertainers. To view more on what you can expect during your stay, visit our activities page online. 
Don't Take Our Word For It!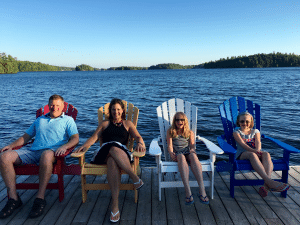 Check out the many, many fantastic guest reviews on Tripadvisor and Google to see why we're one of the best family resorts in Ontario. It's because of travelers like you that we hold the Travellers' Choice Award, and for that, we'd like to give our guests a very special thanks. At Severn Lodge, we cater to all types of getaways. A fun family vacation, a long-overdue reunion, a corporate retreat, a dream wedding and more! Visit Severn Lodge for your next getaway and discover for yourself the beauty of Muskoka and hospitality of the Breckbill family. To inquire about our amenities, accommodations and on-site activities, please call 1-800-461-5817.