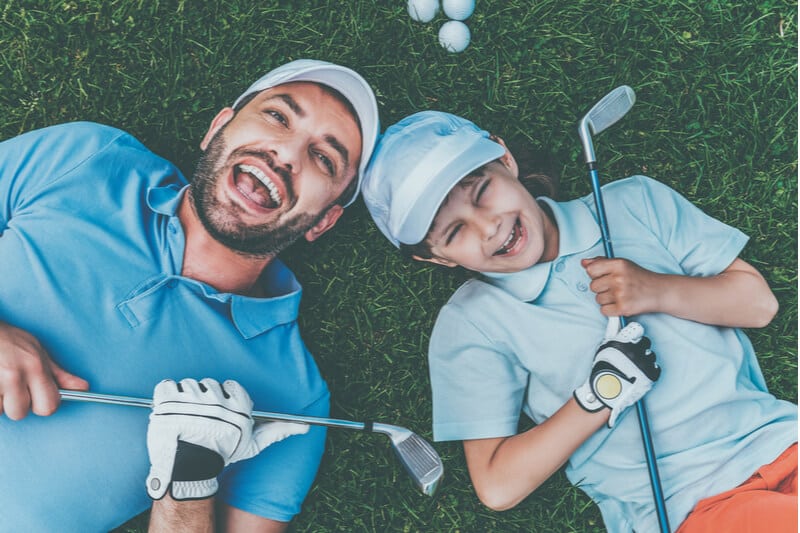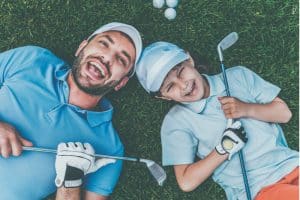 Severn Lodge makes an excellent choice for a family getaway, couple's vacation, or corporate retreat. Not only do we have onsite dining and activities to accompany our classic lakeside lodging options, but there is also a myriad of things to see and do in the surrounding area. This idyllic and picturesque region has played host to friends and families looking for a reprieve from their busy lifestyles for over a century. Our beloved area has a close association with outdoor activities and leisure, so we thought it would be fitting to provide a little insight into the nearby Muskoka golf courses if you decide to engage in some friendly competition. 
Ontario's Land of Leisure | Playing Golf in Muskoka
Teeming with fresh air, unsullied waters, and seemingly endless green space, the Muskoka Lakes region has overlooked potential as a leading Ontario golf vacation spot. The local courses lend themselves to anyone wishing to test their skills, from avid golfers to burgeoning beginners. The near-perfect summer weather offers a refreshing breeze throughout the warmer months. Severn Lodge makes a superb launchpad for anyone hoping to explore the local facilities without submitting to a full-blown golf vacation. 
The Rock
The Rock Golf Club in Minett is a world-class course designed by the iconic golfer Nick Faldo. Featuring natural hazards that demand musing strategy, The Rock rewards its challengers who exhibit attentive accuracy, precision, and patience. Complementing the site's 6649-yard course, the masterfully crafted facility offers a pro shop and lessons.
Bonaire Golf Course
Known for their impeccable greens, scenic vistas, and well-appointed practice areas, Bonaire Golf Course in Coldwater is an ideal location for beginners. This 18-hole facility doesn't have much in the way of elevation changes, making forgivable approaches for those still honing their skills. Hole 15 is arguably the most challenging, but the elegant elm stands offer a soothing backdrop as you navigate the adjacent hazards.
Hawk Ridge Golf & Country Club
Hawk Ridge Golf & Country Club in Orilla is arguably the area's most elaborate golf facility. Boasting two championship regulation 18-hole courses and an executive nine-hole course, this dynamic powerhouse is a noteworthy contributor to the Muskoka golf scene. In addition to their three top-rated courses, Hawk Ridge hosts tournaments and has an exemplary driving range and academy.
An All-Inclusive Resort in Muskoka, Ontario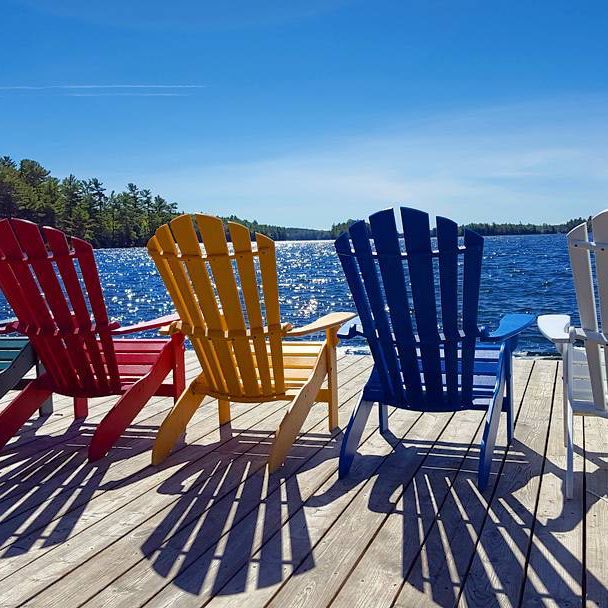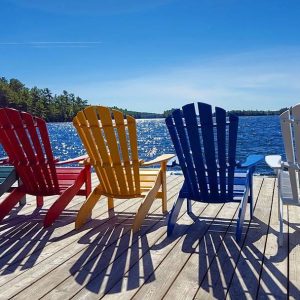 Whether you plan on venturing off-site during your stay or hitting up the local facilities on your way in or out, you may be pleasantly surprised with the quality of the nearby Muskoka golf courses. No matter what you decide, Severn Lodge promises to deliver the ideal vacation experience you won't soon forget. Our historic lodge is a relaxing setting for anyone hoping to get away from it all, and we're only approximately 90 minutes from the greater Toronto area!
For more details or to book your trip, please don't hesitate to contact us online or call 800-461-5817.