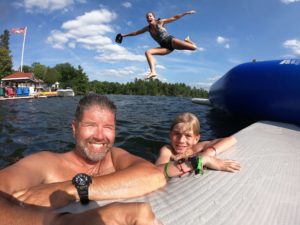 With so many of life's demands, it's easy to understand why families don't have as much time together as they'd like. Sure, we go to sporting events, recitals, plays, and other extracurricular activities, but more often than not, we spend days shuffling from place to place. Quality time is hard to come by in the modern world, so it's essential to escape the hustle and bustle and make a point to come together, even if only for a few days.
Thankfully, Severn Lodge, just outside of Port Severn, is the ideal place to set aside some time for what matters most. A family weekend getaway in Ontario's Muskoka district promises to provide an excellent opportunity to bond with your loved ones less than two hours from Toronto.
Your "Weekend Getaways Near Me" Search is Over
As one of  Muskoka Ontario's favorite family resorts, what separates Severn Lodge from the rest is not only our experience but our pristine location, only 90 minutes from Toronto. Situated on the northern shores of Gloucester Pool, Severn Lodge has a breathtaking view of pine clad islands on a tranquil bay. The scenery is inspiring, the air and water are clean, and our lakeside accommodations offer the perfect setting for creating unforgettable memories. You'll be happy to find a genuine weekend family getaway experience at Severn Lodge.
Family-Friendly Activities for a Muskoka Weekend Getaway
In addition to our picturesque rural setting, there are many onsite outdoor activities and other nearby offsite attractions. You may be surprised at how many things you can do in one weekend! Once you've had a chance to settle in, you'll find access to a bevy of recreation options ranging from trekking our wooded hiking trails to a casual game of shuffleboard. After breakfast, you could spend the morning at the Georgian Bay Islands National Park and come back to the lodge for a family canoe ride or some fishing following lunch. And that's just one day. Imagine the possibilities you'll have with an entire weekend!
All-Inclusive Ontario Family Weekend Getaway Specials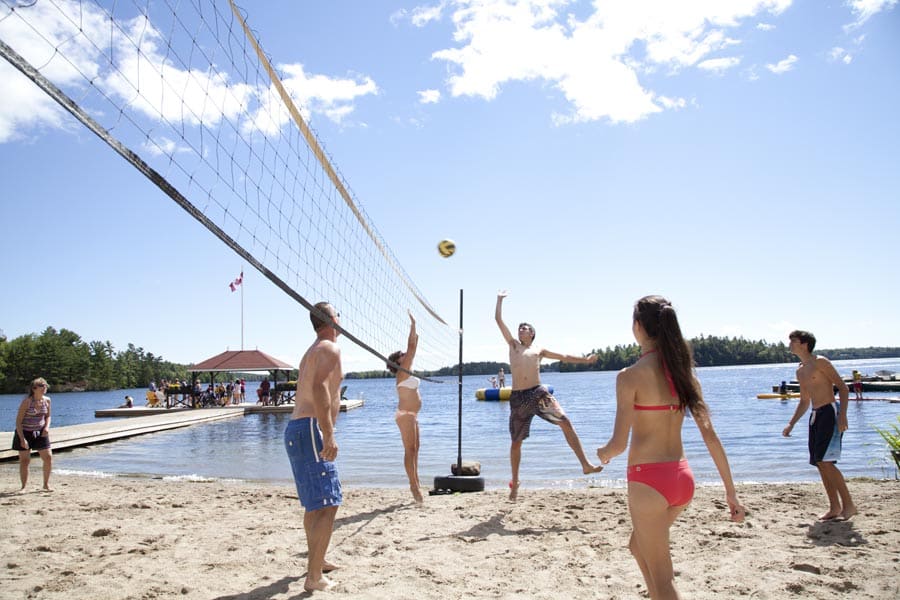 Our specials are another alluring factor to consider when planning your weekend family getaways. It's not easy to find all-inclusive lodging at a discounted rate, but we always try to go above and beyond to provide options for you and your loved ones. What's more, kids aged two and under stay for free and teens can stay for up to half off during select weeks throughout the summer!
For more information on how Severn Lodge can provide an extraordinary Muskoka, Ontario retreat experience that could become a new tradition, please continue to browse our website and don't hesitate to call us at 800-461-5817.