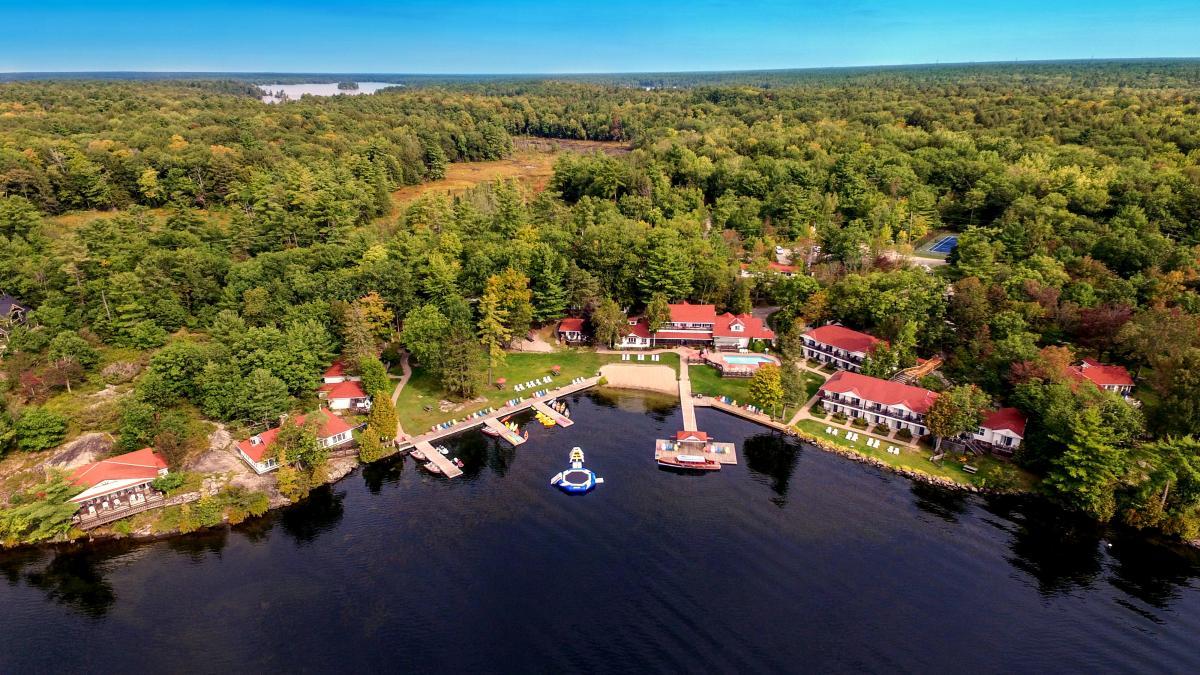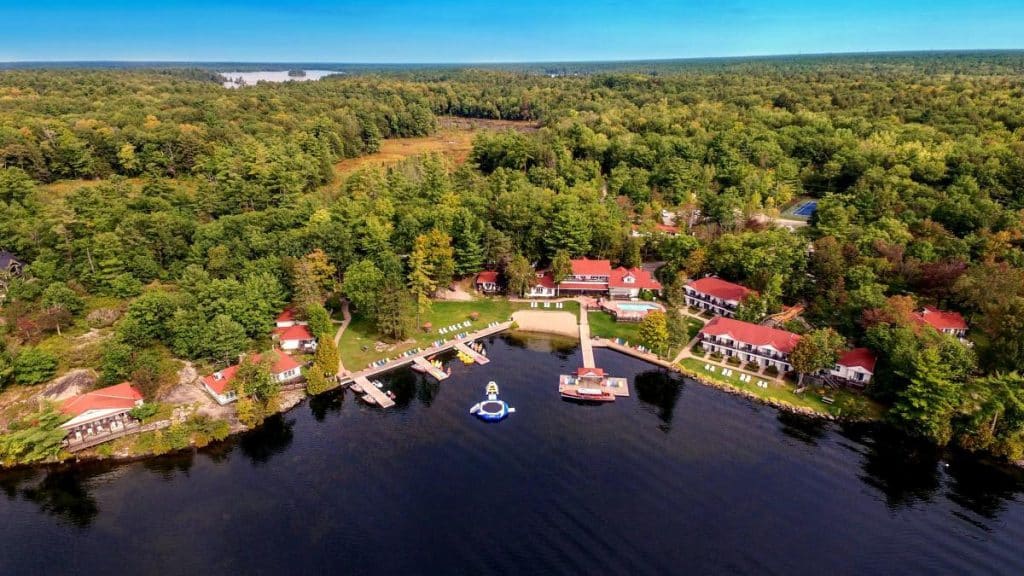 We are excited to announce that Severn Lodge has been purchased by Santa's Village of Bracebridge, Ontario.  Santa's Village, owned by Brad & Sara Dunkley and their partner Jamie Hopkins, will continue the tradition of operating Severn Lodge as an all-inclusive, family resort. Guests can expect the same level of service, exceptional cuisine and friendly staff that they have come to rely on. Our General Manager, Gary Don, and Head Chef, Hubert Obermeier, will continue in their current roles, which they have both held for many years.
"The Breckbill's have been wonderful stewards of Severn Lodge and we are honoured to be assuming the responsibility of maintaining and preserving this unique and cherished resort," said Brad Dunkley. Rick Breckbill added, "Severn Lodge has been a part of the Breckbill family since 1928. We are pleased that the Dunkley family will be continuing the traditions we began so many years ago."
The Dunkley's connection to Severn Lodge goes back many years. "My great-grandfather, Vic Conner, lived nearby at Big Chute for nearly 50 years and was a good friend of Bill and Jeanne Breckbill. As a kid, my family vacationed at Severn Lodge, and it is also where Sara and I got engaged. It will always be a special place to us," said Brad Dunkley.
"Santa's Village and Severn Lodge are similar in many ways. They are both special places with rich histories where families come together to have fun and make memories. A big part of our motivation is to make sure these businesses continue to thrive for future generations to enjoy," added Sara Dunkley.
We are looking forward to opening for our 119th season on June 10th and we hope to see you and your family this summer.
Brad & Sara Dunkley