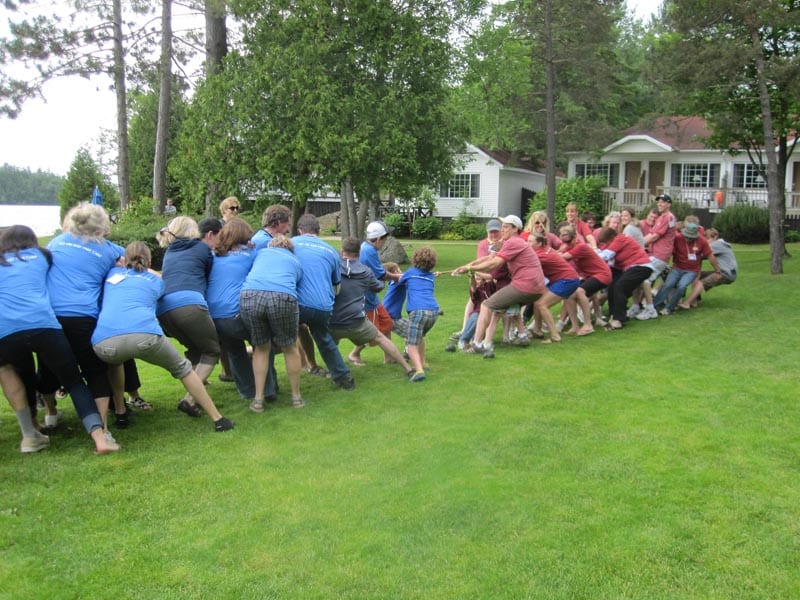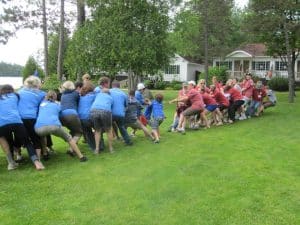 As many look toward summer, a yearning arises in their hearts to reconnect with kin. Amid the captivating allure of Ontario's cottage country, a haven of tranquility awaits, beckoning families to come together. Each passing year, the Muskoka-Georgian Bay Lake District reveals its boundless offerings, transforming Severn Lodge into a sanctuary for loved ones, earning its place among the finest Muskoka resorts for families. Nestled in the heart of a beautiful summer landscape, this remarkable resort on Gloucester Pool, not too far from Toronto, emerges as a destination of uninterrupted merriment.
Muskoka Resorts for Families: Traditions New and Old 
Steeped in the traditions of a classic cottage country resort, Severn Lodge has welcomed generations of families, imparting the timeless wisdom of the deep-rooted bonds that unite them. Within the peacefulness of our wooded lakeside property, these connections flourish with ease and grace. A captivating array of activities awaits visitors of all ages, ensuring an immersive family experience that weaves the tapestries of joy. From the tiniest tots to the wisest elders, abundant delight lies in store. As you delightfully watch as the younger generation inherits your love for leisure, we proudly offer both a spectacle and serenity, seamlessly blending entertainment and tranquility.
A Quintessential Canada Family Reunion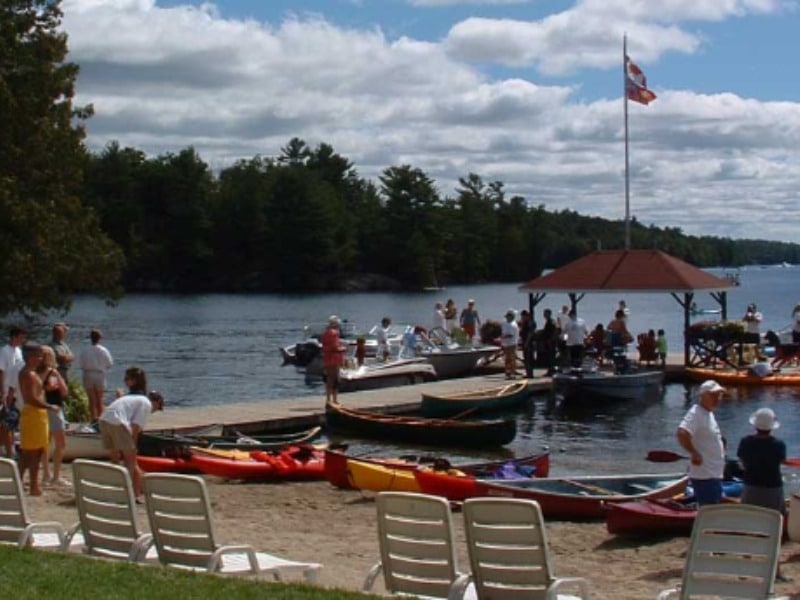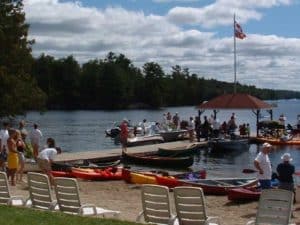 The essence of Severn Lodge as an ideal family reunion destination is embodied in the many activities and events. A kaleidoscope of experiences awaits, tailored to suit the diverse interests and passions of all who join us. Traverse the shimmering waters on a leisurely canoe ride, feeling the cool breeze caress your face, or partake in a spirited game of beach volleyball, laughter filling the air. Embark on a thrilling fishing excursion, where anticipation dances hand in hand with the possibility of reeling in a prized catch. Engage in friendly competition during an exhilarating round of golf or tennis as the sun's gentle rays warm your spirit. Youngsters will love exploring the jubilant wonders of our children's program, bursting with adventures designed to ignite their imagination and foster lasting friendships.
As the day transitions to dusk, the enchantment of Muskoka continues. Share a delectable feast followed by a crackling bonfire offering a warm glow upon your faces while stories, laughter, and heartfelt conversations intertwine, strengthening bonds and forging memories. Then, as your crew retires for the night, go to bed happy, knowing more fun awaits you tomorrow.
All-Inclusive Family Ontario Resorts in Muskoka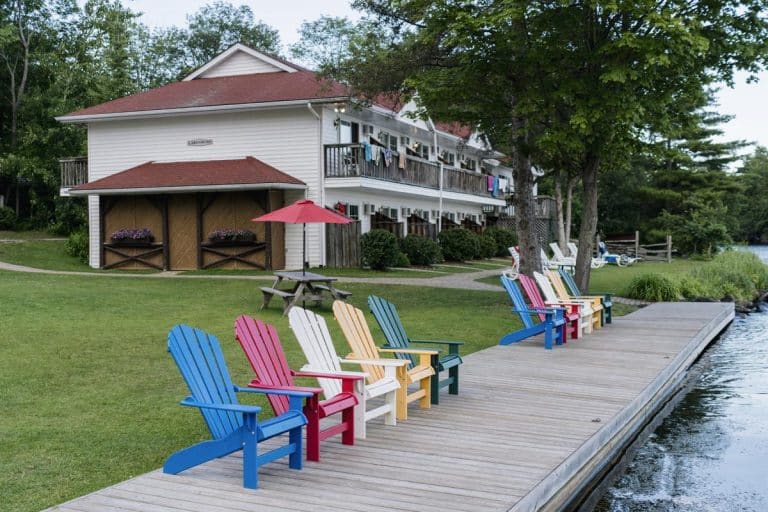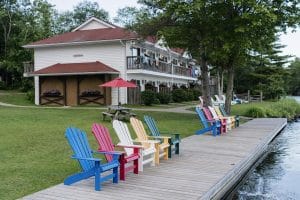 At the best Muskoka resorts for families, time stands still as worries melt away. Here, alongside the beauty of nature and kinship, bonds are strengthened, and the fabric of togetherness grows stronger. So, as the dog days of summer inch closer, seize the opportunity to immerse yourself in the abundant joy at Severn Lodge, where every moment is infused with wonder, and family reunions are a celebration of love and laughter.