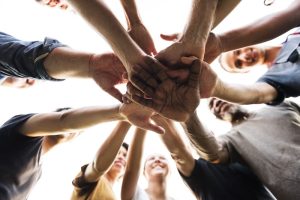 Every great business has a strong team driving its success. This spring, take your all-star organization up to one of the best Muskoka resorts for an outstanding corporate outing. Severn Lodge is thawing out and will soon be ready to kick off warmer weather days by hosting you and your group for a retreat they will never forget.
Building Your Team
"Teamwork makes the dream work." So what better way to get your team working together and developing their skills than a bit of team building? Severn Lodge is a premier lakefront lodge that offers a variety of activities that allow your group to put their heads together and have a blast. With both high impact and low impact activities, every member will feel included and have the time of their lives with colleagues. By taking your group to Severn Lodge, you will be surrounded by incredible land and waterscapes, as well as a unique Muskoka lodge atmosphere.
The Benefits Of Heading Outdoors
The lapping water of the shores and the winds through the trees around Severn Lodge are calling you. By booking your corporate outing at Severn Lodge, you and your team will benefit from multiple things. By getting out for some engaging activities, it allows your mind to reset and let loose. All work all the time is undoubtedly grueling, so Severn Lodge is here to help you create a balance. Get your team outside and moving! Not only will it be a mental refresher to get out of the typical work setting but getting outside is also a destresser. It allows you to get distracted positively and relax.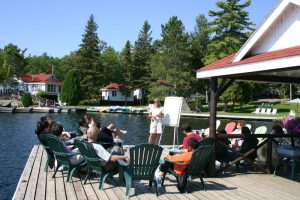 Work can get intense, so let Severn Lodge assist in taking a bit of that weight off of your team's shoulders.
Work And Fun Come Together
At Severn Lodge, springtime is the best time to schedule a corporate outing. Most people have been cooped up indoors over the chilly winter months, so a spring outing allows your team to emerge from the walls of the office and enjoy the beautiful Muskoka springtime. Kick off the rest of the year for improved productivity and lift your team's spirits. With gorgeous views, an incredible facility, and that genuine Muskoka charm, it is easy to see why Severn Lodge is the best Muskoka resorts choice for your spring corporate outing. Give them a call at 800-461-5817 or visit their website to begin planning your best spring corporate outing with Severn Lodge.