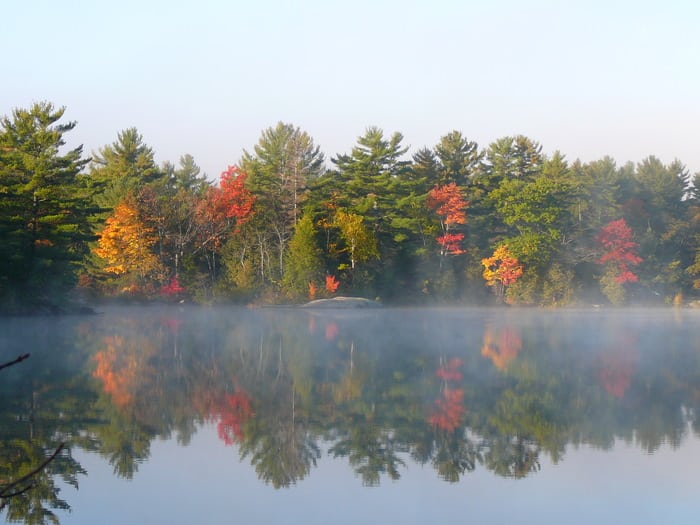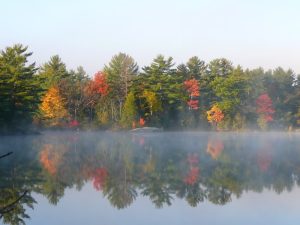 As you sit quietly in an Adirondack chair along the docks of Severn Lodge, you sip on a hot coffee and peer out over the rippling waters. The summer foliage, once lush with vibrant shades of green, are now a painted panorama of crimson and amber. The early morning fog hovers low on the lake, creating the perfect morning scene as the sun's rays begin to peek over the trees. Fall is unofficially here, and Severn Lodge is one of the best Muskoka resorts to take it all in.
Finding The Best Fall Foliage
Muskoka, Ontario is full of impressive lake views reflecting the colorful trees and foliage lining the banks in dancing autumn images. One of the best ways to take in the colors of fall when you stay at Severn Lodge is to take a scenic drive. The Georgian Bay area is full of incredible views of unique rock formations, dense forests full of lush trees, and stunning waterscapes.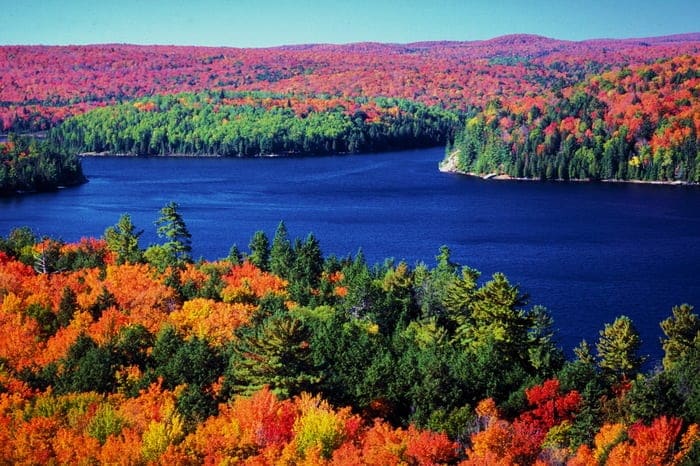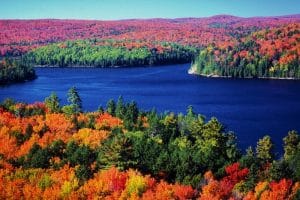 One fantastic route that you can get onto right at Severn Lodge takes you through Big Chute, Port Severn and beautiful Georgian Bay. You will drive along miles of coastline and through rugged terrain dotted with interesting little towns. Stop by local boutique shops, cafes, and adorable park and garden areas decorated to the brim with festive fall details. Bring along your camera to snapshot some of the natural postcard-worthy sites and capture memories along the way.
Crazy For Cranberries!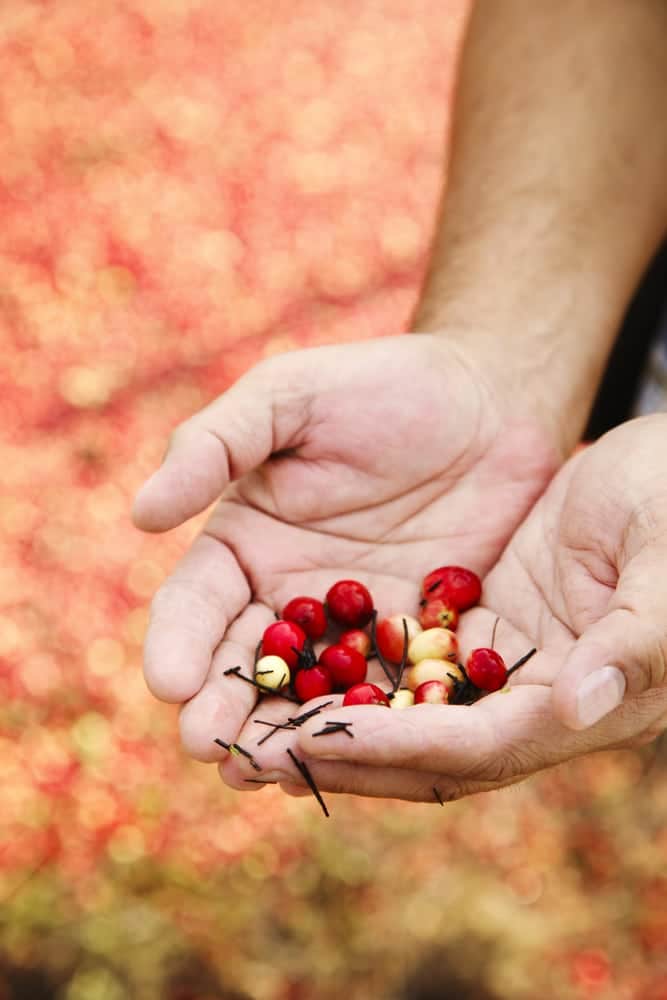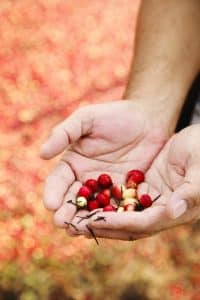 One of the most popular fall festivals in the Muskoka area are the harvests of local cranberry marshes. Join Johnston's Cranberry Marsh in Bala, Muskoka for their annual Bala Cranberry Festival for a fun time experiencing a "Bog to Bottle" discovery adventure. Indulge in delicious cranberry culinary creations, beverages, art, and more! This growing event draws folks from all over for a myriad of Fall and cranberry attractions all in one memorable event. Severn Lodge is one of few Muskoka Resorts that offer a package including the opportunity to discover our beautiful area's rich cranberry marshes along with all of our lodge's unique amenities for a fun fall adventure that you will never forget.  
The Best Fall Experience In Muskoka
When you stay with us at Severn Lodge, we encourage you to get out and explore all of the incredible fall colors, discover premier cranberry marshes, and enjoy the best of this beautiful season. Visit our website to view our packages and see all of our beautiful Muskoka resorts accommodations. Our season will be wrapping up soon, but there is still time to join in all of the fall festivities during a Severn Lodge getaway. Take a drive and explore with us during one of the most gorgeous times of the year at Severn Lodge.