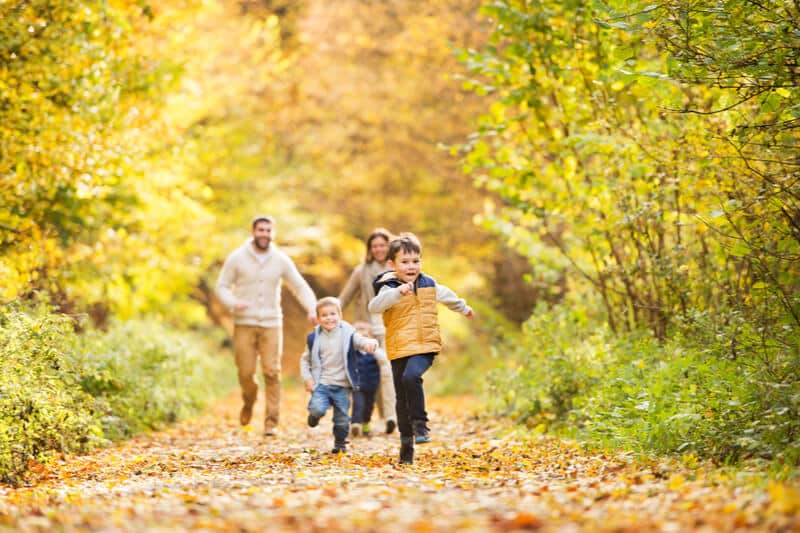 When you see the picturesque backdrop created by nature's vibrant autumn palette, it's easy to understand why so many families come to Muskoka to take in the fall colours every year. As the morning mist slowly drifts above Gloucester Pool below a stunning canvas of amber, scarlet, and crimson, we're quickly reminded of the tranquillity found in our slice of paradise during the autumn season. And after a busy summer, we know you'll enjoy one last getaway before school schedules and sporting events take full hold. After all, it won't be long before winter's arrival! As such, we'd like to share a brief guide to finding the best fall foliage near Severn Lodge to help make your autumn retreat an unforgettable success.
Ontario Leaf Peeping | Fall in Muskoka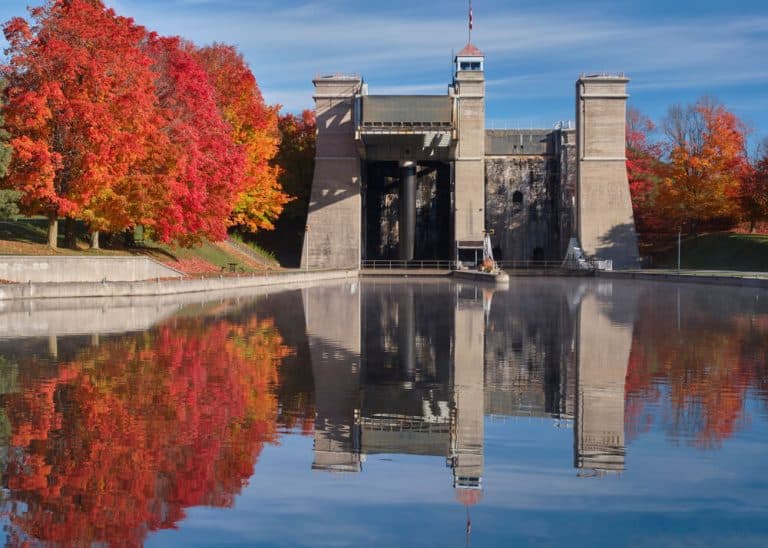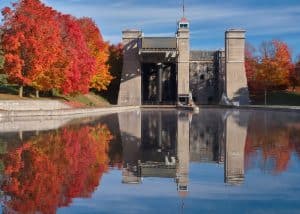 Ensconced along the northern edge of Gloucester Pool, Severn Lodge resides within a wonderfully scenic section of Muskoka that's teeming with sprawling woodlands, captivating vistas, and a bevy of natural attractions. Our beloved region takes on a new personality as the fall colours transform the landscape into a breathtaking yet brief display, creating an attractive prospect for those hoping to enjoy one of mother nature's most illustrious phenomena. Children and parents alike will enjoy creating cherished memories as they explore cottage country's alter ego, and there are many ways to do so.
Things to Do in Muskoka | Fall Activities at Severn Lodge
As we delve deeper into autumn, we make it a point to include a series of engaging seasonal activities and programs like pumpkin carving, wagon rides, and campfires. Furthermore, there are plenty of other exciting endeavours that you can enjoy, whether it's fishing for your personal best bass or an invigorating hike. In addition to our eclectic selection of on-site pursuits, you will also find easy access to several popular destinations such as Wye Marsh, Georgian Bay, and the Trent-Severn Waterway.
Finding Muskoka's Fall Colours near Severn Lodge
You'll be delighted to find a diverse array of calming lakes mirroring the gorgeous display throughout what seems like all of Muskoka. One of the most immersive ways to take in the fall colours is a scenic cruise. The Georgian Bay area has an abundant supply of awe-inspiring vantage points to go with several iconic panoramas, villages, shops, and eateries. You'll undoubtedly want to make sure you have plenty of space on your camera to capture the many picture-perfect stops throughout your journey.
Award-Winning Ontario Cabin Rentals in Muskoka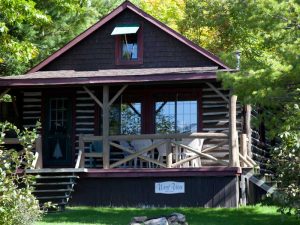 Part of what makes Severn Lodge an alluring autumn getaway destination is the various places to visit and how they contrast the summer months. The Muskoka fall colour transformation presents a unique opportunity to gain a new perspective and squeeze in one last retreat before the snow comes. Be sure to check out our fall packages online or call 800-461-5817 to make reservations.