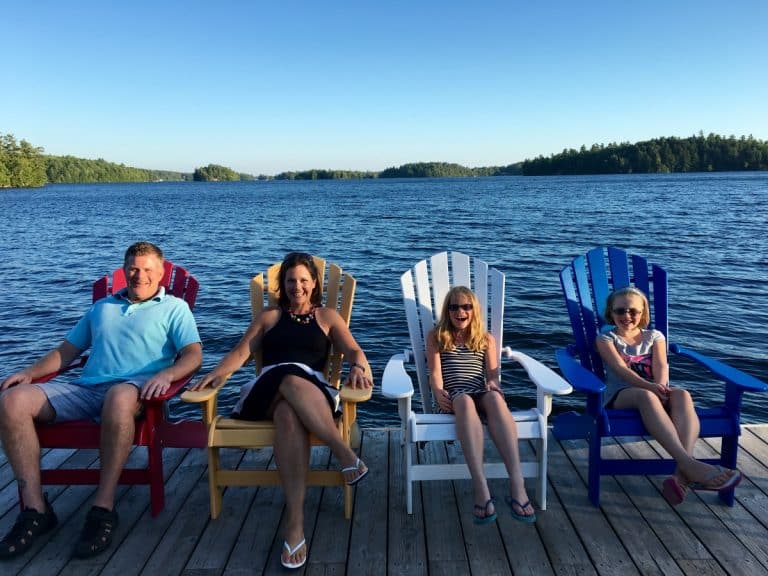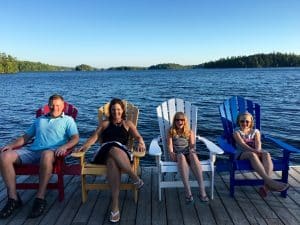 When it comes to Muskoka family resorts, there is one place that stands out among the rest for kid friendly destinations. This summer, pack up the kids and embark on a memorable summer trip to one of the most unique places to visit in Canada. Experience the joys of a summer family getaway with us at Severn Lodge.  Discover with your loved ones why we are known as one of the best Muskoka family resorts!
A Summer Trip To Remember
When you and your loved ones arrive at our Muskoka resort, you'll instantly fall in love as beautiful Gloucester Pool shimmers in the summer sun and laughter fills the air. Take part in the myriad of lake activities, challenge each other to the table games in the Games Room, and discover all of our other exciting Muskoka attractions awaiting you at Severn Lodge. With our Kids Club Program, evening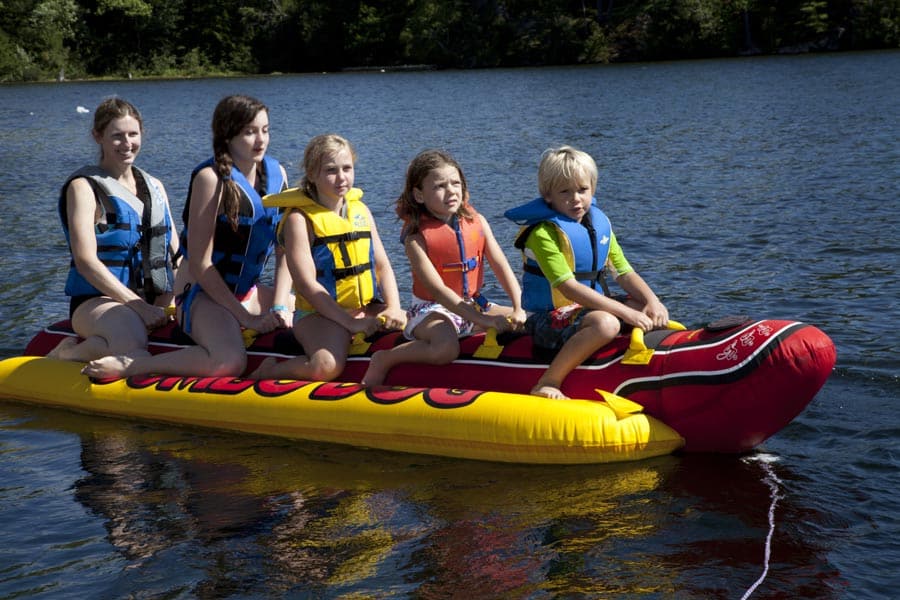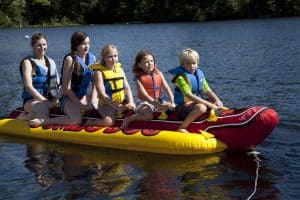 entertainment in the Regatta Room, lakeside dining, and family activities, there is truly something for everyone. When it comes to Muskoka family resorts, few can hold a candle to the variety of fun that is available to our valued guests at Severn Lodge. You and your loved ones will have lots of fun and relaxing options at your fingertips to help create the most memorable getaway imaginable!
The Best Of
Kid Friendly Destinations
At Severn Lodge, we are conveniently located near all of the most incredible Muskoka attractions. The Georgian Bay area is one of the most unique places to visit in Canada with kids. Your itinerary can include a great combination of day trips and resort activities. Ask one of our dedicated staff to help you pick out the best activities and attractions for you and your family so that you don't miss a beat. Rent a boat for a day of fishing, wading over the waves, or enjoying watersports like tubing and water skiing. Kayaks are a great way to explore the surrounding waters and secluded island areas. Set out on an adventurous hike or take part in one of the many local events and festivals that take part in Muskoka throughout the summer months. There are no limits to the delightful possibilities when you bring your family to our beautiful, all-inclusive Ontario lodge!
Stay, Play, And Create Family Traditions
Many families try to take at least one memorable vacation or summer trip with their loved ones, and many that come to Severn Lodge can't help but come back. There is always something new and exciting that you didn't get to the last time you were here, and that only leaves more new experiences for the next visit to Severn Lodge. Muskoka family resorts are where new traditions are created, and many of those traditions are carried into the next generation as those kids that grow up too fast eventually bring their own little ones to discover the Severn Lodge experience with their families. This summer, discover the joys of taking a summer trip to Severn Lodge with your loved ones and make endless memories that will last a lifetime!