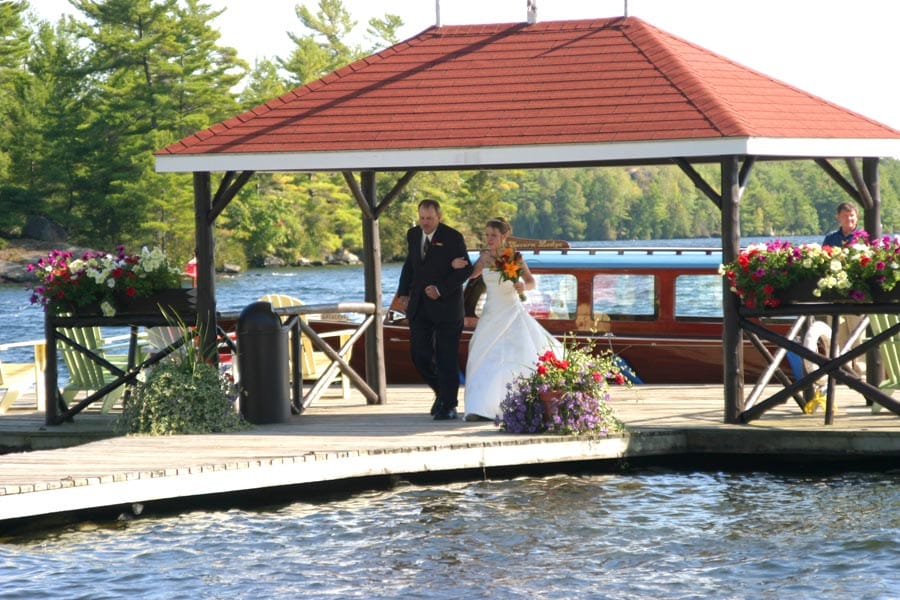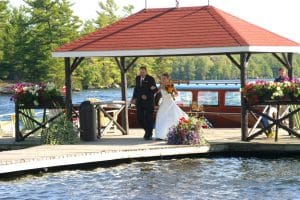 You and the love of your life have shared that nerve-wracking moment of asking for the other's hand in marriage. You have been dreaming of the moment for what seems like forever, and you are now ready to begin planning the big day! For a wedding that will leave each of your guests in awe and create a memorable atmosphere that you will never forget, discover the wonder of a Severn Lodge wedding. Ontario wedding venues on the lake don't get any better than hosting your big day on the water's edge at Severn Lodge!
An Eye-Catching and Memorable Day
Muskoka wedding venues like Severn Lodge harness the natural beauty that surrounds us to create picture perfect views and magical moments for couples from near and far. Choose a package for one or two nights of lodging, and when you reserve the minimum amount of accommodations or more for your guests, you can have the lodge all to yourself so that everyone invited can enjoy every aspect of the lodge while celebrating your big day. Gloucester Pool creates a sparkling background that is a perfect backdrop to your ceremony, while our front lawn is the ideal space to host your outdoor reception under a large tent. The views will add a stunning aspect that creates a unique rustic, waterfront atmosphere that you can only find with a Severn Lodge wedding.
Down to the Tiniest Detail
When it comes to Ontario wedding venues on the lake, a Severn Lodge wedding can be planned down to the tiniest of details to make sure your big day is nothing short of spectacular. Guests will always remember the venue, the music, and of course, the food! One thing that sets Severn Lodge apart from other Muskoka wedding venues is our wedding menu. Whether you are planning the meal for your rehearsal dinner or the main course on your wedding day, our experienced team of culinary professionals has a full menu of delectable dining options. Our sample menu is full of various choices that will have your guest's taste buds singing. From luncheon dishes to dinner plates with selections ranging from Poached Fillet of Atlantic Salmon to Tri-Colored Penne Pasta Greek Style and delightful desserts to top off your fantastic meal.
Other unique features that you can include in your Severn Lodge wedding are the rental of our vintage cruise boat for your wedding party. You can arrive on the Classic Mahogany Motor Launch with your wedding party, or request a boat cruise for you and your wedding party to explore the waters and soak in the sights throughout Georgian Bay and Gloucester Pool. You can request an extra special experience that your guests will never forget with a helicopter or sea-plane flight around Gloucester Pool. We also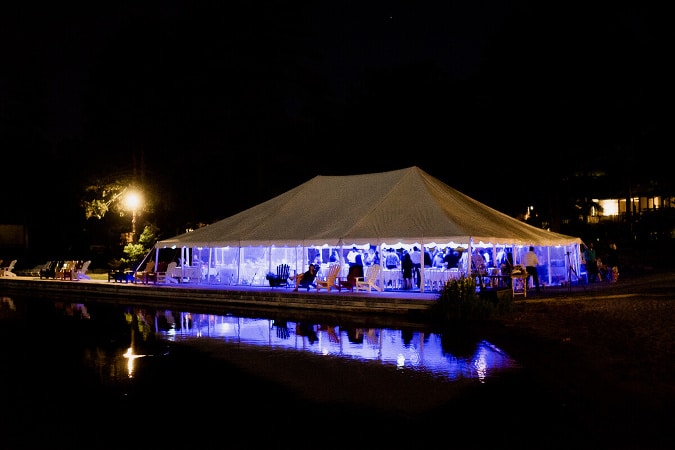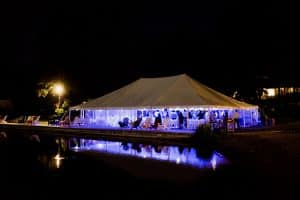 invite your guests to take advantage of all our recreational opportunities around the lodge for even more fun before and after the ceremony. Create an exciting getaway to round out the perfect wedding weekend. You can also compliment each night with a beach bonfire for an intimate evening under the starry Muskoka skies.
A Memorable Severn Lodge Wedding
If you are in search of exceptionally unique Ontario wedding venues by the lake, be sure to request our wedding kit. With frequently asked questions and testimonials from other guests that had their very own dream wedding on our shores, you can see the full spread of possibilities that await you with a Severn Lodge wedding. Discover the wedding of your dreams by allowing us to host your magical day at Severn Lodge!