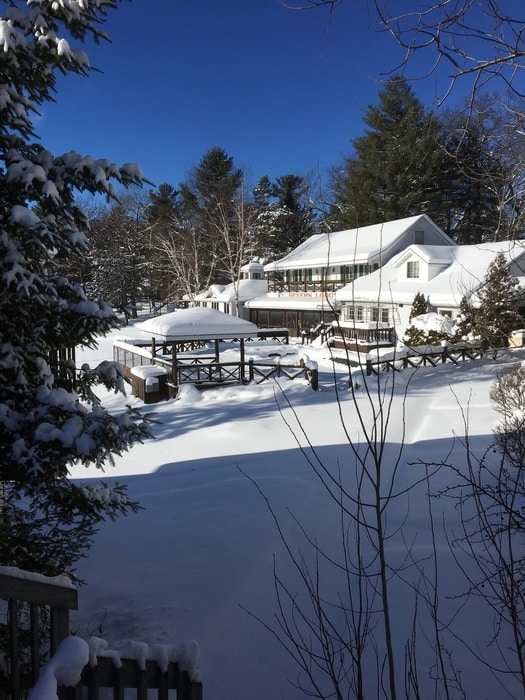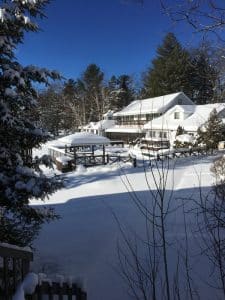 During the winter months, Jack Frost rears his head and blankets the Georgian Bay area in a thick layer of sparkling snow. Postcard-worthy scenes of peaceful snowflakes falling are a common occurrence in Muskoka, leaving the once lush, green landscapes a contrast of pure white and the dark colors of trees and rocks. Here at Severn Lodge, we close for the winter but can't help but marvel in Mother Nature's winter masterpiece.  
A Winter Playground For All
Local Muskoka residents aren't bothered by the average winter day. Though it is cold, the fresh powder creates a whole new selection of outdoor activities that call our names the minute the snow hits the ground. From skating on frozen ponds to snowshoeing the scenic hiking trails, we cannot get enough of the wonders of winter. You will also see people biking through the snow on fat tire bikes, ice fishing on the lakes, snowmobiling, snow tubing, cross country skiing, and of course building snowmen. There are those occasional days that the temperatures dip far below what is comfortable, but those days are perfect for sipping hot cocoa by the fireplace for a relaxing day in.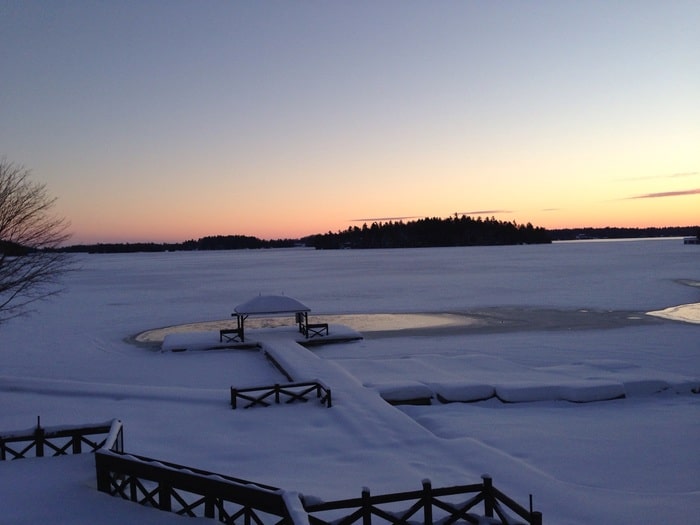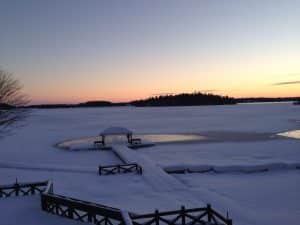 However, cold snaps never last too long, and we get right back out to enjoy the most of the winter season.
Stay Updated With Severn Lodge
Here at Severn Lodge, although we close our doors as winter sets in, we are always planning ahead for the next summer season.  While enjoying the snow, renovations are underway as we think of new ideas to make our beautiful lodge even better.  You can always check out current conditions by taking a look at our webcam.  Just imagine us traipsing through the snow down along the shoreline and taking in the winter views!
A Snow-Covered Paradise
The lake becomes a much quieter and less crowded place during the winter months, but it never loses its breathtaking beauty. Though winter is a gorgeous time of the year with a lot to offer the adventurer, we always look forward to the warm breezes of springtime. We cannot wait for the ground to thaw and those lush green plants to begin sprouting once more. Warmer weather means it is vacation time, and we can create more incredible memories with our guests. This summer, will you join us for a memorable getaway? Here at Severn Lodge, every season is amazing, but we love spending the summer months with you the most!