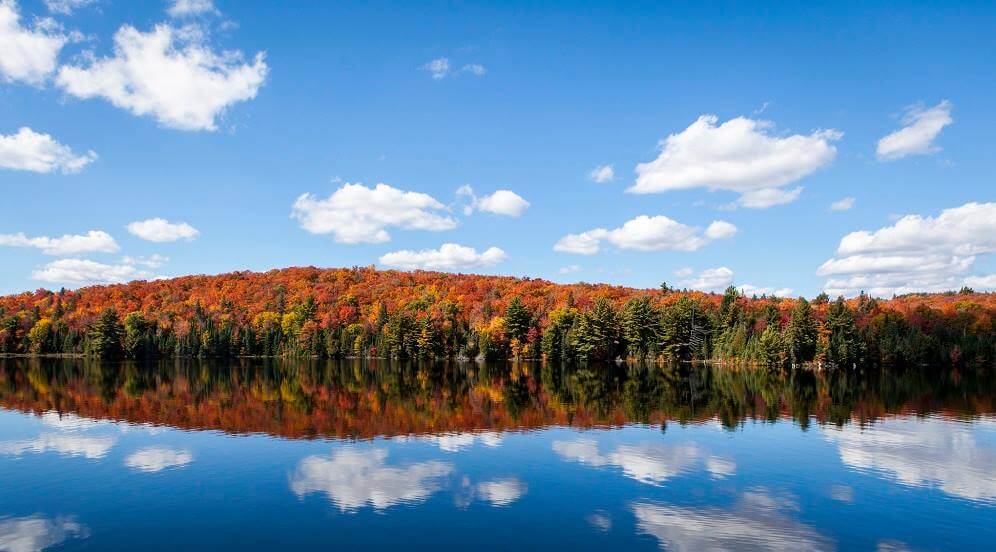 Autumn's long-awaited arrival draws near, and there is ample time to book a last-minute fall getaway to Southern Ontario's traditional Severn Lodge, a recent recipient of TripAdvisor's Traveller's Choice award for "The Best of the Best." As summer fades and autumn arrives, the forestry that encloses pristine Gloucester Pool transforms into a jaw-dropping meld of marigold, amber, kelly green, and crimson. Casual travellers and children of all ages always enjoy the many activities tailored to the season, such as pumpkin carving, and hayrides, much of which is centred around Thanksgiving.
Picturesque Fall Foliage: The Beauty of Lake Country
Severn Lodge rests along Gloucester Pool's northern rim, an incredibly beautiful slice of Muskoka, where families, birds, and woodland critters converge. Fall has a way of turning frowns upside down, regardless of age. Adolescents, parents, and couples alike relish autumn's fragrant aromas, Thanksgiving-themed delights, spicy beverages, and cozy crackling fires. There are many ways to explore Severn Lodge's private acreage, as seen below, and families are encouraged to participate in a wide variety of seasonal activities.
Seasonal Activities at Severn Lodge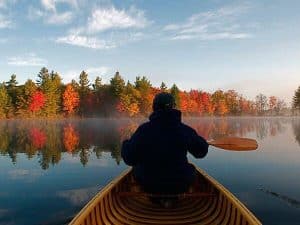 As mentioned earlier, once Thanksgiving nears, we implement a bevy of seasonally-inspired activities, such as hayrides, pumpkin carving, and bonfires. However, don't forget about our various complementary pursuits. Catch a feisty bass, pedal or venture on a long walk through the paved backcountry, and explore nearly 100 acres of woodland trails. Multi-purpose Gloucester Pool also serves as a spectacular aquatic destination for all things paddling (kayaking, canoeing, paddleboarding, etc.). Meanwhile, boats have access to several nearby waterways, including the vast Georgian Bay. Popular off-site destinations include the Muskoka Lakes Farm (especially around the Cranberry Harvest), Wye Marsh, and nearby craft breweries. After all, no fall getaway in Ontario is complete without a local Oktoberfest lager or seasonal ale.
Fall Getaways in Ontario: Muskoka Awaits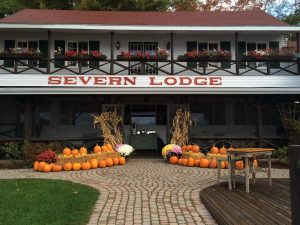 As one of the best lake resorts for families, we're continuously enhancing the guest experience. No two visits are alike! There's no better place to close out fall than Severn Lodge! Thanksgiving Weekend is our most popular time of the year, as it doubles as our end-of-year bash. So, please book at your earliest convenience by giving us a call today at 844-546-3495. You can also swiftly check availability online at SevernLodge.com.