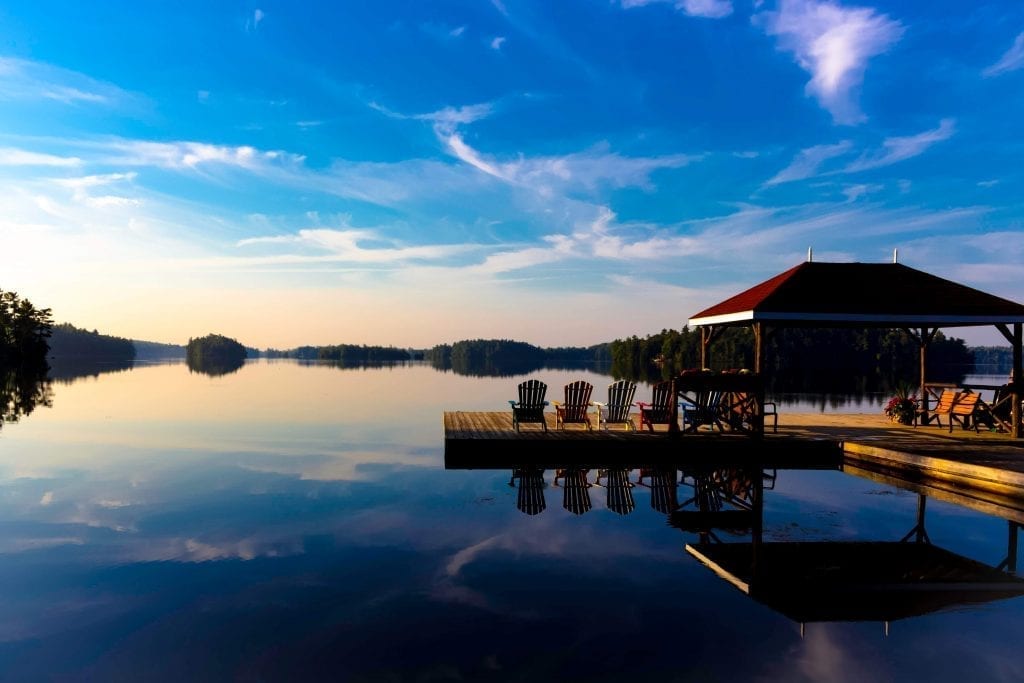 The ultimate late-summer vacation is still within reach on the breathtaking northern shores of Muskoka's Gloucester Pool, a true hidden gem that's 13 kilometers long and home to at least 20 islands. Gloucester Pool, of course, is home to Severn Lodge, one of the top-reviewed family resorts in Ontario. Families return year after year because of Severn's all-inclusive packages, idyllic waterfront, and family-first hospitality. Complete with rousing live entertainment, seemingly endless water fun, delicious cuisines, and a healthy dose of camaraderie and adventure, Severn remains one of Canada's most unique family holidays.
Award-Winning Hospitality and a Fun-Filled Activities Program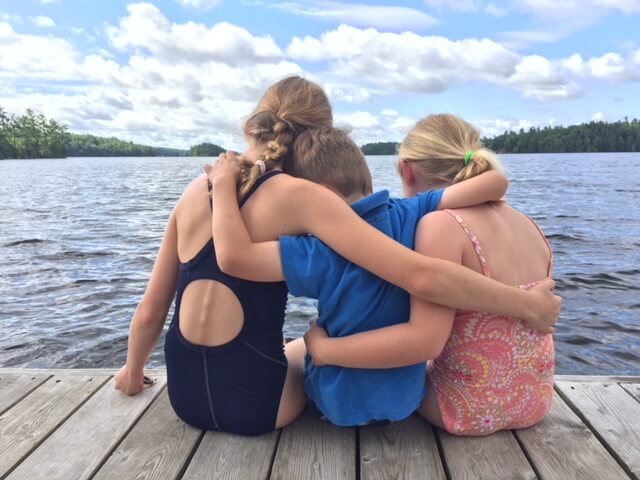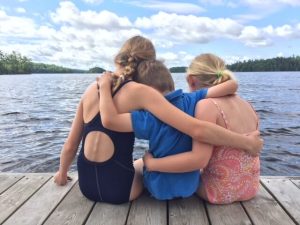 There's no question that 2020 has been a  challenging year. Thankfully, these turbulent times brought families closer together (literally and figuratively), while simultaneously clarifying what matters most. In early August, Severn Lodge was named one of the "Top 25 Hotels for Families" by TripAdvisor. While we're certainly not "in it" for the awards, it is gratifying to earn an honour that's specifically family-focused and so meaningful.
Yes, the property is incredibly beautiful, the meals are scrumptious, and the lodging is comfortable, but families return time and time again to also enjoy our recreational facilities, fun-filled activities program, and entertainment. All-inclusive activities include canoeing, fishing, hiking, biking, tennis, live animal show, evening entertainment, and a bevy of supervised games. Let's take a closer look at our semi-private body of water.
Paradise North
: The Magnificence of Gloucester Pool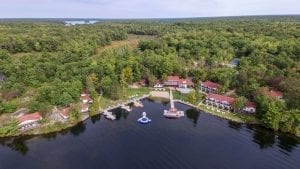 There's never a shortage of mid-day exploration at Severn Lodge, thanks in part to the property's expansive waterfront and 100 woodland acres. Families often venture out on various watercrafts or embark on hikes and bike rides. But, of course, you'll likely also want to spend much of your time relaxing lakeside, soaking in the picturesque and tranquil beauty of Gloucester Pool. Hidden underneath the sapphire surface are some of the most spectacular species of fish, ranging from plump northern pike to feisty largemouth bass and yummy walleye.
As many opportunities as possible are made available for guests to enjoy this extraordinary historic lodge, which is surrounded by pristine water and acres of virgin forest. Families can jet ski, water ski, paddleboard, canoe, kayak, and fish—all in one weekend! You can also hop aboard a boat rental and survey the many accessible waterways, including the Georgian Bay and its 30,000-plus islands. It wouldn't be a unique family holiday without the thrill of aquatic exploration!
Unique Family Holidays: Discover Severn Lodge
Our team instinctively knows that no two families are identical, which is why we offer so many potential activities, lodging types, and dining options. We also present various special offers and seasonal packages that help families save via discounted rates and free kids' stays.
In an effort to provide genuinely unique family holidays (regardless of the season), we're always enhancing the guest experience and stirring up new ideas. There's also a degree of familiarity that comes with the territory: many of the same comforting bites, sites, sounds, and games, year after year. We hope that you'll join us this August or September before winter hastily approaches.
Book directly online at SevernLodge.com to avoid hidden, third-party dees (or call us today at 844-546-3495). We've also provided six helpful links below in hopes of enhancing your upcoming holiday!